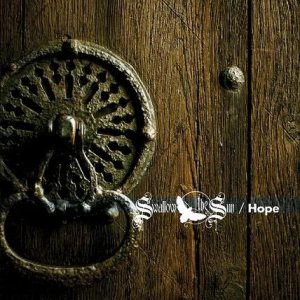 Hope
Reviews : 0
Comments : 0
Total votes : 0
Rating : -
Have : 0
Want : 0
Added by

Eagles
Last edited by

SludgeLeader
| | Title | Length | Rating | Votes |
| --- | --- | --- | --- | --- |
| 1. | Hope | 7:53 | - | 0 |
| 2. | These Hours of Despair | 5:58 | - | 0 |
| 3. | The Justice of Suffering | 6:26 | - | 0 |
| 4. | Don't Fall Asleep (Horror Pt. 2) | 7:41 | - | 0 |
| 5. | Too Cold for Tears | 9:16 | - | 0 |
| 6. | The Empty Skies | 7:17 | - | 0 |
| 7. | No Light, No Hope | 4:42 | - | 0 |
| 8. | Doomed to Walk the Earth | 8:30 | - | 0 |
Mikko Kotamäki

:

Vocals

Juha Raivio

:

Guitars

Markus Jämsen

:

Guitars

Matti Honkonen

:

Bass

Aleksi Munter

:

Keyboards

Pasi Pasanen

:

Drums
Guest / session musicians
Tinuviel

:

Backing Vocals (on Tracks 2, 4 And 8)

Jaani Peuhu

:

Backing Vocals (on Track 4)

Jonas Renkse

:

Vocals (track 3)
Production staff / artist
Swallow the Sun

:

Producer

Tero Salonen

:

Art Direction

Sean Elliot

:

Photography (cover Art)

Viara Gentchev

:

Logo

Sami Kokko

:

Engineering, Mixing, Producer, Recording

Minerva Pappi

:

Mastering

Jarmo Katila

:

Photography (band)

Aleksi Munter

:

Engineering, Recording (keyboards)

Hannu Honkonen

:

Engineering, Recording (keyboards)
Additional notes
Recorded at Seawolf Studios, Helsinki during 11.9.2006-8.10.2006.
Mastered at Finnvox Studios.
All songs composed by Juha Raivio except "The Empty Skies" by Aleksi Munter.
Lyrics by Juha Raivio (tracks 1, 3-5), Mikko Kotamäki (tracks 2, 7, 8) and Aleksi Munter (track 6).
All arrangements by Swallow the Sun except vocal lines on track 3 by Jonas Renkse.
Keyboards partially recorded, engineered and orchestrated by Hannu Honkonen and Aleksi Munter at Studio Karate.
Swallow the Sun Discography