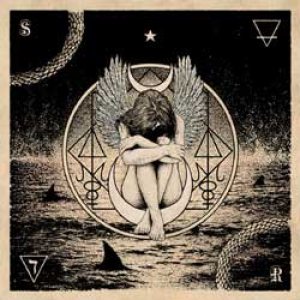 No Help for the Mighty Ones
Reviews : 0
Comments : 0
Total votes : 0
Rating : -
Have : 0
Want : 0
Added by

SludgeLeader
No Help for the Mighty Ones Information
| | Title | Length | Rating | Votes |
| --- | --- | --- | --- | --- |
| 1. | Borrowed Time, Borrowed Eyes | 5:51 | - | 0 |
| 2. | Beneath the Crown | 8:09 | - | 0 |
| 3. | Stonecarver | 11:45 | - | 0 |
| 4. | The Inheritance | 7:07 | - | 0 |
| 5. | Attack on Golden Mountain | 9:14 | - | 0 |
| 6. | Whippoorwill | 5:16 | - | 0 |
| 7. | House Carpenter | 3:14 | - | 0 |
| 8. | Dark Country | 8:23 | - | 0 |
Rebecca Vernon

:

Guitars, Vocals

Sarah Pendleton

:

Violin, Vocals

Dave Jones

:

Bass

Zach Hatsis

:

Drums, Samples

Kim Pack

:

Violin, Backing Vocals
Guest / session musicians
Bill Frost

:

Guitars

Phil White

:

Vocals

Andy Patterson

:

Harmonica
Production staff / artist
Devo

:

Mixing, Mastering

Andy Patterson

:

Engineering
Additional notes
CD: PFL-072

All members write their own parts.

Speaking excerpts in "Stonecarver" are from Russion fairy tale "The Stone Flower".

"Borrowed Time, Borrowed Eyes" inspired by The Road by Cormac McCarthy.
"Beneath The Crown" inspired by War against the Weak: Eugenics and America's Campaign to Create a Master Race by Edwin Black.

Recorded in Salt Lake City, May 2010.
Mixed and Mastered in Endarker Studios, Sweden, June 2010.

Artwork inspired by story of Tere Jo Duperrault.

2x Vinyl: PFL-072.5

Black vinyl version, limited to 400 copies.
Clear vinyl version, limited to 100 copies.

Housed in a superbly designed reverse-board gatefold jacket (specially designed for this vinyl release by Glyn Smyth of Scrawled) with black backboard and a designed insert with lyrics and credits respectively. The entire vinyl contents also come with a protective polybag.