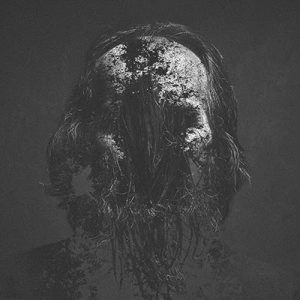 Bogefod
Reviews : 0
Comments : 0
Total votes : 0
Rating : -
Added by

Borisman
| | Title | Length | Rating | Votes |
| --- | --- | --- | --- | --- |
| 1. | Taken | 3:17 | - | 0 |
| 2. | Blood of Men | 3:15 | - | 0 |
| 3. | Barrow of Torolv | 5:06 | - | 0 |
| 4. | Alternation | 3:18 | - | 0 |
| 5. | The Wicked's Transient Sleep | 3:40 | - | 0 |
| 6. | Burn | 4:03 | - | 0 |
| 7. | Dawning | 3:30 | - | 0 |
| 8. | Evil Heir | 4:22 | - | 0 |
| 9. | Sunken | 3:52 | - | 0 |
Sarke

:

Bass

Nocturno Culto

:

Vocals

Steinar Gundersen

:

Guitars

Anders Hunstad

:

Keyboards
Guest / session musicians
Beate Amundsen

:

Vocals (track 7)

Asgeir Mickelson

:

Drums
Additional notes
Vocals on "Dawning" by Beate Amundsen. Keyboard by Espen Storø. Recorded and mixed at H-10 Productrions by Lars-Erik Westby. Mastered by Thomas Eberger at Stockholm Mastering. Music by Thomas "Sarke" Bergli, Steinar Gundersen and Stian Kråbøl except "Dawning" by Thomas "Sarke" Bergli, Beate Amundsen and Lars-Erik Westby.
Lyrics written by Hilde Nymoen inspired by Eyrbyggja Saga. Artwork by Terje Johnsen. Management and Booking: Håkon Grav for Photograve management, www.photograve.net
Big Thanks to Lars-Erik Westby for your time, effort, skill and true dedication through all our four albums.
facebook.com/sarkeofficial

EU release date: 26-02-2016.
Album title
Type
Released
Rating
Votes
Reviews

Vorunah

(2009)

Studio

2009-04-06

-
0
0

Oldarhian

(2011)

Studio

2011-04-15

-
0
0

Aruagint

(2013)

Studio

2013-09-20

-
0
0
▶

Bogefod

(2016)

Studio

2016-03-11

-
0
0

Viige Urh

(2017)

Studio

2017-10-13

-
0
0

Gastwerso

(2019)

Studio

2019-11-01

-
0
0