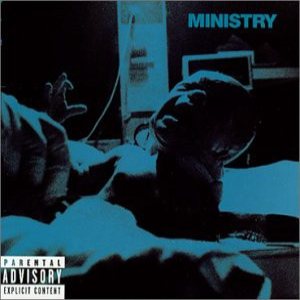 Greatest Fits
| | |
| --- | --- |
| Artist | |
| Type | Compilation |
| Released | 2001-07-19 |
| Genres | Industrial Metal |
| Labels | Warner Bros. Records |
| Length | 1:13:24 |
Reviews : 0
Comments : 0
Total votes : 0
Rating : -
Have : 0
Want : 0
Added by

SludgeLeader
Greatest Fits Information
| | Title | Length | Rating | Votes |
| --- | --- | --- | --- | --- |
| 1. | What About Us? | 5:52 | - | 0 |
| 2. | Stigmata | 5:44 | - | 0 |
| 3. | The Land of Rape and Honey | 5:11 | - | 0 |
| 4. | Thieves | 5:01 | - | 0 |
| 5. | So What (Live) | 10:33 | - | 0 |
| 6. | N.W.O. | 5:30 | - | 0 |
| 7. | Just One Fix | 5:11 | - | 0 |
| 8. | Jesus Built My Hotrod | 4:51 | - | 0 |
| 9. | Reload (12" Version) | 3:37 | - | 0 |
| 10. | Lay Lady Lay (Bob Dylan cover) | 5:44 | - | 0 |
| 11. | Supermanic Soul | 3:13 | - | 0 |
| 12. | Bad Blood | 5:48 | - | 0 |
| 13. | Supernaut (Black Sabbath cover) | 7:09 | - | 0 |
Production staff / artist
Hypo Luxa

:

Producer, Engineering

Jeff Dehaven

:

Engineering

Jason Bacher

:

Engineering

Brad Kopplin

:

Engineering

Zlatko Hukic

:

Engineering

Paul Manno

:

Engineering

Jeff Newell

:

Engineering

Dave Ogilvie

:

Engineering

Keith Auerbach

:

Engineering

Tom Arnold

:

Engineering

Dylan Ely

:

Engineering

Bryan Rickerson

:

Engineering

Tom Baker

:

Mastering

Paul Elledge

:

Photography

Brian Shanley

:

Photography

Robert Hakalski

:

Photography

Hermes Pan

:

Producer, Engineering

Bryan Kenny

:

Engineering
Additional notes
"What About Us?" was newly-recorded for the film A.I. (Artificial Intelligence). The version of "Supernaut" is a slightly different sounding mix created for this record, and featuring Al singing the track for the first time. Originally performed by 1000 Homo DJs. "So What" is listed as recorded live in Perth, Australia 1994, although it was most likely recorded at a stop on the January 1995 Big Day Out festival.

Each track was re-mastered for this release. This is the first time any of the pre-1994 tracks have been re-mastered, ever. This release was also specifically released to mark the final album released on Warner Brothers.


"Supernaut" was originally released under the name "1000 Homo DJs"