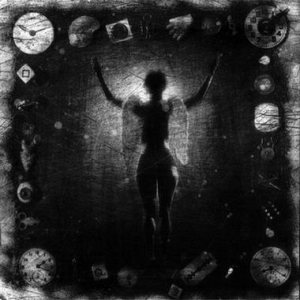 ΚΕΦΑΛΗΞΘ
| | |
| --- | --- |
| Artist | |
| Type | Studio Full-length |
| Released | 1992-07-14 |
| Genres | Industrial Metal |
| Labels | Sire Records |
| Length | 44:41 |
Reviews : 0
Comments : 0
Total votes : 0
Rating : -
Have : 0
Want : 0
Added by

SludgeLeader
| | Title | Length | Rating | Votes |
| --- | --- | --- | --- | --- |
| 1. | N.W.O. | 5:31 | - | 0 |
| 2. | Just One Fix | 5:11 | 95 | 1 |
| 3. | TV II | 3:04 | - | 0 |
| 4. | Hero | 4:13 | - | 0 |
| 5. | Jesus Built My Hotrod | 4:51 | - | 0 |
| 6. | Scarecrow | 8:21 | - | 0 |
| 7. | Psalm 69 | 5:29 | - | 0 |
| 8. | Corrosion | 4:56 | - | 0 |
| 9. | Grace | 3:05 | - | 0 |
Al Jourgensen

:

Vocals (Tracks 1-4, 6 & 7), Guitars, Programming

Paul Barker

:

Bass, Programming, Vocals
Guest / session musicians
Gibby Haynes

:

Vocals (Track 5)

Howie Beno

:

Programming

Louis Svitek

:

Guitars

Michael Balch

:

Keyboards, Programming

Mike Scaccia

:

Guitars

William Rieflin

:

Drums (Tracks 1 - 7)
Production staff / artist
Chris Connelly

:

Music, Lyrics (Track 3)

Paul Elledge

:

Artwork, Design

Paul Manno

:

Engineering

Jeff "Critter" Newell

:

Engineering

Hermes Pan

:

Producer

Hypo Luxa

:

Producer

Tom Baker

:

Mastering
Additional notes
Mastered at Future Disc Systems.

All songs written by Ministry except for "TV II", written by Ministry & Chris Connelly, and "Jesus Built My Hotrod", written by Ministry and Gibby Haynes.

Trivia:
- More commonly known as Psalm 69: The Way to Succeed and the Way to Suck Eggs, the title comes from a play on a phrase by Aleister Crowley.
- Considered to be Ministry's big break as a predominantly metal act.
- Music videos received heavy rotation on MTV, especially on Beavis and Butthead.