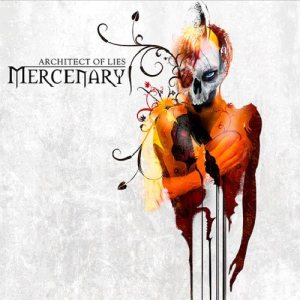 Architect of Lies
Reviews : 0
Comments : 0
Total votes : 0
Rating : -
Have : 0
Want : 0
Added by

Angelbeats
Architect of Lies Information
| | Title | Length | Rating | Votes |
| --- | --- | --- | --- | --- |
| 1. | New Desire | 4:57 | - | 0 |
| 2. | Bloodsong | 4:45 | - | 0 |
| 3. | Embrace the Nothing | 4:48 | - | 0 |
| 4. | This Black and Endless Never | 5:38 | - | 0 |
| 5. | Isolation (The Loneliness in December) | 6:00 | - | 0 |
| 6. | The Endless Fall | 5:06 | - | 0 |
| 7. | Black and Hollow | 4:49 | - | 0 |
| 8. | Execution Style | 5:50 | - | 0 |
| 9. | I Am Lies | 5:42 | - | 0 |
| 10. | Public Failure Number One | 4:59 | - | 0 |
Mikkel Sandager

:

Vocals (clean)

René Pedersen

:

Vocals (harsh), Bass

Mike Park Nielsen

:

Drums

Morten Sandager

:

Keyboards

Martin Buus Pedersen

:

Guitars (lead)

Jakob Mølbjerg

:

Guitars (rhythm), Vocals (backing)
Additional notes
Release dates:
March 17 - Denmark
March 21 - Germany, Austria, Switzerland, Benelux and Italy
March 24 - UK, France, Norway and the rest of Europe
March 25 - Spain and Portugal
March 26 - Sweden, Finland and Hungary

The album is available as a regular CD and a special limited-edition version featuring the bonus track "Death Connection" (05:59) (as track 7 with the rest of the songs moving down one spot) and a bonus DVD containing live footage filmed at Bang Your Head!!! festival 2007 and Summer Nights festival 2007, a detailed studio report and the promo video for "My World Is Ending".

The artwork was done by Niklas Sundin (Arch Enemy, Dark Tranquillity).