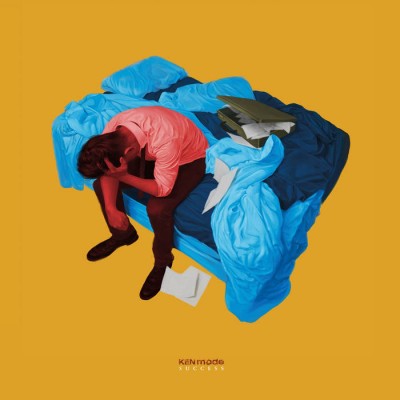 Success
Reviews : 0
Comments : 0
Total votes : 0
Rating : -
Have : 0
Want : 0
Added by

SludgeLeader
| | Title | Length | Rating | Votes |
| --- | --- | --- | --- | --- |
| 1. | Blessed | 5:51 | - | 0 |
| 2. | These Tight Jeans | 3:05 | - | 0 |
| 3. | The Owl... | 4:10 | - | 0 |
| 4. | I Just Liked Fire | 2:13 | - | 0 |
| 5. | Management Control | 4:08 | - | 0 |
| 6. | A Passive Disaster | 4:24 | - | 0 |
| 7. | Failing at Fun Since 1981 | 3:04 | - | 0 |
| 8. | A Catalog of Small Disappointments | 3:42 | - | 0 |
| 9. | Dead Actors | 6:34 | - | 0 |
Jesse Matthewson

:

Vocals, Guitars, Bass

Shane Matthewson

:

Percussion

Scott Hamilton

:

Bass, Vocals
Guest / session musicians
Jill Clapham

:

Vocals (track 2)

Eugene Robinson

:

Vocals (track 1)

Natanielle Felicitas

:

Cello (tracks 1, 3)
Production staff / artist
Steve Albini

:

Recording, Mastering Engineer

Shawn Dealey

:

Recording Engineer

Randy Ortiz

:

Artwork

Robert Weston

:

Mastering Engineer
Additional notes
Recorded November 2014 @ Exchange District Studios in Winnipeg, MB, Canada by Steve Albini. Assisted by Shawn Dealey.
Mastered January 2015 by Bob Weston with Steve Albini @ Chicago Mastering in Chicago, IL, United States of America.

All songs by KEN mode.
All lyrics by Jesse, some lines by KEN mode.
Album title
Type
Released
Rating
Votes
Reviews

Mongrel

(2003)

Studio

2003-04-22

-
0
0

Reprisal

(2006)

Studio

2006-07-25

-
0
0

Mennonite

(2008)

Studio

2008-03-01

-
0
0

Venerable

(2011)

Studio

2011-03-15

-
0
0

Entrench

(2013)

Studio

2013-03-15

-
0
0
▶

Success

(2015)

Studio

2015-06-15

-
0
0

Nerve

(2016)

EP

2016-11-10

-
0
0

Loved

(2018)

Studio

2018-08-31

-
0
0