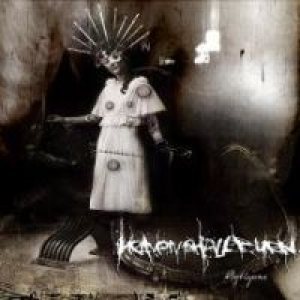 Antigone
| | |
| --- | --- |
| Artist | |
| Type | Studio Full-length |
| Released | 2004 |
| Genres | Metalcore |
| Labels | Century Media Records |
| Length | 48:48 |
Reviews : 0
Comments : 0
Total votes : 0
Rating : -
Have : 0
Want : 0
Added by

dImmUholic
| | Title | Length | Rating | Votes |
| --- | --- | --- | --- | --- |
| 1. | Echoes (Intro) | 1:29 | - | 0 |
| 2. | The Weapon They Fear | 4:38 | - | 0 |
| 3. | The Only Truth | 4:30 | - | 0 |
| 4. | Architects of the Apocalypse | 4:01 | - | 0 |
| 5. | Voice of the Voiceless | 4:53 | - | 0 |
| 6. | Numbing the Pain | 5:36 | - | 0 |
| 7. | To Harvest the Storm | 4:45 | - | 0 |
| 8. | R?andi Von (Outro) | 1:31 | - | 0 |
| 9. | Bleeding to Death | 4:15 | - | 0 |
| 10. | Tree of Freedom | 4:50 | - | 0 |
| 11. | The Dream is Dead | 4:42 | - | 0 |
| 12. | Deyjandi Von (Outro) | 3:38 | - | 0 |
Additional notes
The limited edition CD in slipcase includes two bonus tracks:
13. Dislocation (Disembodied cover) (3:34)
14. Not My God (Hate Squad cover) (3:57)
The Korean edition features the song "Stra?nkampf", a cover of a German band
"Die Skeptiker"

LP version released on Lifeforce Records.

Many people mistake the album cover to be in affiliation with No. 5 (Craig) of
Slipknot being the person pictured on the front looks like the mask he wears,
though they're not related in anyway to Slipknot (obviously).
Heaven Shall Burn Discography