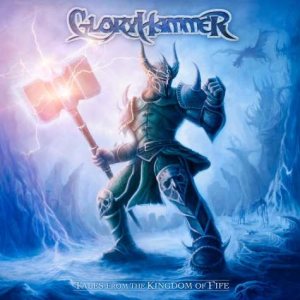 Tales from the Kingdom of Fife
Reviews : 0
Comments : 0
Total votes : 0
Rating : -
Have : 0
Want : 0
Added by

SludgeLeader
Tales from the Kingdom of Fife Information
| | Title | Length | Rating | Votes |
| --- | --- | --- | --- | --- |
| 1. | Anstruther's Dark Prophecy | 1:27 | - | 0 |
| 2. | The Unicorn Invasion of Dundee | 4:26 | - | 0 |
| 3. | Angus McFife | 3:28 | - | 0 |
| 4. | Quest for the Hammer of Glory | 5:38 | - | 0 |
| 5. | Magic Dragon | 5:28 | - | 0 |
| 6. | Silent Tears of Frozen Princess | 5:34 | - | 0 |
| 7. | Amulet of Justice | 4:27 | - | 0 |
| 8. | Hail to Crail | 4:43 | - | 0 |
| 9. | Beneath Cowdenbeath | 2:29 | - | 0 |
| 10. | The Epic Rage of Furious Thunder | 10:28 | - | 0 |
Thomas Winkler

:

Vocals

Paul Templing

:

Guitars, Choirs

James Spicemaster Cartwright

:

Bass, Choirs

Ben Turk

:

Drums, Choirs, Orchestral Arrangements

Christopher Bowes

:

Keyboards, Choirs
Guest / session musicians
The Dominic Sewell Community Choir

:

Voices

Marie Lorey

:

Vocals

Lasse Lammert

:

Choirs

Brendan Casey

:

Choirs

Amy Turk

:

Orchestral Arrangements
Production staff / artist
Steve Brown

:

Photography

Dan Goldsworthy

:

Artwork, Layout

Lasse Lammert

:

Producer, Recording, Mixing, Mastering
Additional notes
Limited edition has different cover art pictured below album art.

Limited edition comes with a bonus track:
11. Wizards! (2:23)

The Japanese version contains 3 bonus tracks:
11. Wizards! (2:23)
12. Quest for the Hammer of Glory (Heroic version) (5:38)
13. The Epic Rage of Furious Thunder (Legendary version) (9:36)

A video was made for the song "Angus McFife".

Though the story of the album is entirely fictional, all of the towns and regions mentioned in the lyrics are real places in Scotland.