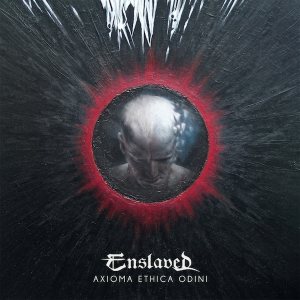 Axioma Ethica Odini
Reviews : 0
Comments : 0
Total votes : 0
Rating : -
Have : 0
Want : 0
Added by

realemopolice
Last edited by

SludgeLeader
Axioma Ethica Odini Information
| | Title | Length | Rating | Votes |
| --- | --- | --- | --- | --- |
| 1. | Ethica Odini | 7:59 | 100 | 1 |
| 2. | Raidho | 6:01 | - | 0 |
| 3. | Waruun | 6:42 | - | 0 |
| 4. | The Beacon | 5:38 | - | 0 |
| 5. | Axioma | 2:20 | - | 0 |
| 6. | Giants | 6:37 | - | 0 |
| 7. | Singular | 7:43 | - | 0 |
| 8. | Night-Sight | 7:36 | - | 0 |
| 9. | Lightening | 7:51 | - | 0 |
Ivar Bjørnson

:

Rhythm Guitar, Vocals, Effects

Herbrand Larsen

:

Keyboards, Organ, Clean Vocals

Cato Bekkevold

:

Drums

Ice Dale

:

Lead Guitar

Grutle Kjellson

:

Vocals, Bass, SH - 1
Production staff / artist
Ice Dale

:

Engineering

Mirjam O. Vikingstad

:

Photography

Truls Espedal

:

Artwork, Art Concept

Jens Bogren

:

Mixing

Iver Sandoy

:

Co-producer For Drums, Engineering

Herbrand Larsen

:

Producer, Engineering

Grutle Kjellson

:

Producer, Art Concept

Ivar Bjørnson

:

Producer, Engineering, Art Concept

Chris Sansom

:

Mastering
Additional notes
Recorded & edited at Duper & Solslottet Studios - Bergen, Norway.
Engineered at Peersonal Sound - Bergen, Norway.
Mixed at Fascination Street Studios - Örebro, Sweden.
Mastered at Propeller Music Division - Oslo, Norway.

Available as a special edition in gatefold seven-inch format with the entire album on CD and a seven-inch vinyl single as a bonus, as well as a regular jewel case and double vinyl. The bonus seven-inch single includes the new recordings:

Side A:
01. Jotunblod (Doom) (05:10)

Side B:
01. Migration (04:56)

Digipak edition released on September 28, 2010 by Nuclear Blast Records.