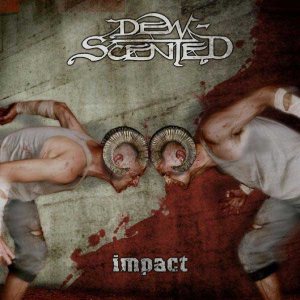 Impact
Reviews : 0
Comments : 0
Total votes : 0
Rating : -
Have : 0
Want : 0
Added by

SludgeLeader
| | Title | Length | Rating | Votes |
| --- | --- | --- | --- | --- |
| 1. | Acts of Rage | 4:02 | - | 0 |
| 2. | New Found Pain | 3:05 | - | 0 |
| 3. | Destination Hell | 2:55 | - | 0 |
| 4. | Soul Poison | 4:02 | - | 0 |
| 5. | Cities of the Dead | 4:48 | - | 0 |
| 6. | Down My Neck | 5:50 | - | 0 |
| 7. | One by One | 3:36 | - | 0 |
| 8. | Agony Designed | 3:49 | - | 0 |
| 9. | Slaughtervain | 4:21 | - | 0 |
| 10. | Flesh Reborn | 4:06 | - | 0 |
| 11. | 18 Hours | 3:26 | - | 0 |
Leif Jensen

:

Vocals

Florian Müller

:

Lead Guitar

Hendrik Bache

:

Lead Guitar, Bass

Uwe Werning

:

Drums
Production staff / artist
Andy Classen

:

Engineering, Mixing, Mastering

Killustrations

:

Artwork, Art Direction, Design, Illustration

Axel Jusseit

:

Photography
Additional notes
Recorded, mixed and mastered at Stage One Studio, Bühne, Germany, in May-June 2003.

The limited edition digipak features two bonus tracks:
12. Force-Fed (The Bleeding Scheme) (4:22)
13. Hobbit Motherfuckers (Turbonegro cover) (1:21)

The Japanese pressing features two different bonus tracks:
12. Skybound (Re-recorded version) (4:18)
13. Metal Militia (Metallica cover) (4:34)

Re-released in September 20th, 2010 by Metal Mind Productions including all bonus tracks.