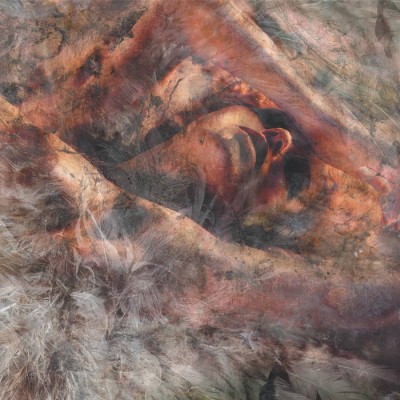 Unloved and Weeded Out
Reviews : 0
Comments : 0
Total votes : 0
Rating : -
Have : 0
Want : 0
Added by

SludgeLeader
Last edited by

SludgeLeader
Unloved and Weeded Out Information
| | Title | Length | Rating | Votes |
| --- | --- | --- | --- | --- |
| 1. | Downpour | 2:41 | - | 0 |
| 2. | Flowers and Razorwire | 5:04 | - | 0 |
| 3. | Tremor | 1:03 | - | 0 |
| 4. | Home Song | 5:59 | - | 0 |
| 5. | For You | 2:38 | - | 0 |
| 6. | Jacob's Ladder | 4:00 | - | 0 |
| 7. | Undo | 2:20 | - | 0 |
| 8. | Towing Jehovah (Demo) | 2:11 | - | 0 |
| 9. | The High Cost of Playing God (Demo) | 5:07 | - | 0 |
| 10. | When Forever Comes Crashing (Demo) | 3:06 | - | 0 |
| 11. | The Year of the Swine (Demo) | 3:38 | - | 0 |
| 12. | Letterbomb (Demo) | 3:02 | - | 0 |
| 13. | Locust Reign (Live In California) | 1:40 | - | 0 |
| 14. | This Is Mine (Live In California) | 1:44 | - | 0 |
Jacob Bannon

:

Vocals

Kurt Ballou

:

Guitars, Bass (tracks 3-6)

Aaron Dalbec

:

Guitars (tracks 2, 4-7)

Stephen Brodsky

:

Bass (tracks 1, 8-12)

Nate Newton

:

Bass (tracks 13, 14)

Jeff Feinberg

:

Bass (tracks 2, 7)

Damon Bellorado

:

Drums (tracks 1-12)

Ben Koller

:

Drums (tracks 13, 14)
Guest / session musicians
Tre McCarthy

:

Backing Vocals (track 1)

Matt Pike

:

Backing Vocals (track 1)

Big E

:

Additional Vocals (track 13)
Production staff / artist
Kurt Ballou

:

Recording Engineer (tracks 8-12), Mixing Engineer

Brian McTernan

:

Recording Engineer (tracks 2-6)

Alan Douches

:

Mastering Engineer

Jim Siegel

:

Recording Engineer (track 1)

Mike West

:

Recording Engineer (track 7)

Chris Chin

:

Recording Engineer (tracks 13, 14)
Additional notes
Mastered at West West Side
Tracks 1 to 7,13 and 14 Mixed at GodCity in March of 2002.
Tracks 8 to 12 Mixed at GodCity in Spring of 1998.

Track 1 originally released on 5" on Ellington Records. Recorded at The Outpost in May of 1997.
Track 2 originally released on "They Came From Massachusetts" compilation. Recorded at Salad days in late 1995.
Track 3 was recorded in March 1995 and is previously unreleased.
Tracks 4 to 6 originally appeared on "Unloved And Weeded Out" 7". Recorded in March 1995.
Track 7 originally appeared on "Halo In A Haystack" album. Recorded at West Sound in 1994.
Tracks 8 to 12 are previously unreleased demos recorded prior to our signing with Equal Vision Records. Recorded in Kurt Ballou's "parents basement in June of 1997".
Tracks 13 and 14 are previously unreleased live recordings. Recorded live at the Chain Reaction in December of 2001.