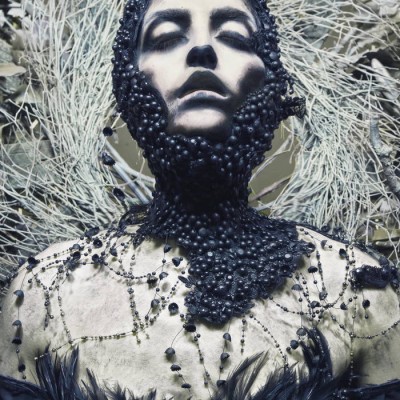 Jane Live
Reviews : 0
Comments : 0
Total votes : 0
Rating : -
Have : 0
Want : 0
Added by

SludgeLeader
Last edited by

SludgeLeader
| | Title | Length | Rating | Votes |
| --- | --- | --- | --- | --- |
| 1. | Concubine | 2:04 | - | 0 |
| 2. | Fault and Fracture | 3:09 | - | 0 |
| 3. | Distance and Meaning | 5:50 | - | 0 |
| 4. | Hell to Pay | 5:17 | - | 0 |
| 5. | Homewrecker | 3:42 | - | 0 |
| 6. | The Broken Vow | 2:10 | - | 0 |
| 7. | Bitter and Then Some | 1:24 | - | 0 |
| 8. | Heaven in Her Arms | 4:04 | - | 0 |
| 9. | Phoenix in Flight | 4:00 | - | 0 |
| 10. | Phoenix in Flames | 1:15 | - | 0 |
| 11. | Thaw | 4:44 | - | 0 |
| 12. | Jane Doe | 13:05 | - | 0 |
Jacob Bannon

:

Vocals

Kurt Ballou

:

Guitars, Vocals

Nate Newton

:

Bass, Vocals

Ben Koller

:

Drums
Production staff / artist
Marcel Van De Vondervoort

:

Recording Engineer

Kurt Ballou

:

Mixing Engineer

Brad Boatright

:

Mastering Engineer
Jacob Bannon

:

Cover Design

Ashley Rose Couture

:

Artwork

Florian Bertmer

:

Artwork (limited vinyl double album edition)

John Baizley

:

Artwork (limited vinyl double album edition)

Randy Ortiz

:

Artwork (limited vinyl double album edition)

Thomas Hooper

:

Artwork (limited vinyl double album edition)
Additional notes
On April 15, 2016, Converge played Jane Doe live in its entirety for the first time at Roadburn Festival in Tilburg, Netherlands.

Converge "Jane Live" is the classic "Jane Doe" album performed and recorded live in its entirety at Roadburn Festival in The Netherlands. The set was mixed by Converge guitarist Kurt Ballou at God City Studio and mastered by Brad Boatright at Audiosiege.

For limited vinyl versions of the double album, the iconic J. Bannon cover was reimagined by artists Florian Bertmer, John Baizley, Randy Ortiz, and Thomas Hooper. Each giving their unique interpretation on the classic artwork. While Ashley Rose Couture's stunning real life reconstruction of the cover adorns the release on all formats.

Mixed at God City Studio.
Mastered at Audiosiege.