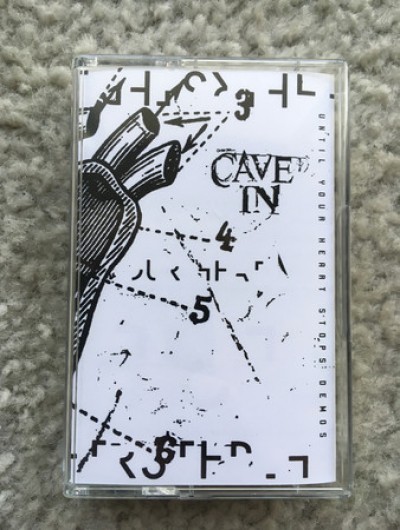 Until Your Heart Stops Demos
| | |
| --- | --- |
| Artist | |
| Type | Compilation |
| Released | 2018-06-01 |
| Genres | Metalcore |
| Labels | Hydra Head Records |
Reviews : 0
Comments : 0
Total votes : 0
Rating : -
Have : 0
Want : 0
Added by

SludgeLeader
Until Your Heart Stops Demos Information
| | Title | Length | Rating | Votes |
| --- | --- | --- | --- | --- |
| 1. | Moral Eclipse | | - | 0 |
| 2. | Terminal Deity | | - | 0 |
| 3. | Juggernaut | | - | 0 |
| 4. | The End of Our Rope Is a Noose | | - | 0 |
| 5. | Until Your Hearts Stops | | - | 0 |
| 6. | Halo of Flies | | - | 0 |
| 7. | Bottom Feeder | | - | 0 |
| 8. | Controlled Mayhem Then Erupts | | - | 0 |
| 9. | Ritual Famine | | - | 0 |
Steve Brodsky

:

Guitars

Adam McGrath

:

Guitars

Caleb Scofield

:

Bass

John-Robert Conners

:

Drums
Production staff / artist
Drew Arndt

:

Mixing Engineer

Steve Brodsky

:

Mixing Engineer

James Plotkin

:

Mastering Engineer
Additional notes
UYHS 4-track demos. Edition of 200.

Recorded to 4-track cassette, Summer 1997 - Spring 1998.

1 recorded in bedroom of 4 Imrie Rd, Allston, MA.
2, 3, 4, 6, 7 recorded in the basement of 47 Cypress Ave., Methuen, MA.
5, 8, 9 recorded in the garage at 111 Anderson Drive, Methuen, MA.

Mixed at BMG, NYC in April 2018.
Mastered at Plotkinworks, Bethlehem, PA in April 2018.

Caleb Scofield 1978-2018

This collection of demos released in an effort to aid the family of Caleb Scofield after his passing, and dedicated with love to his memory.