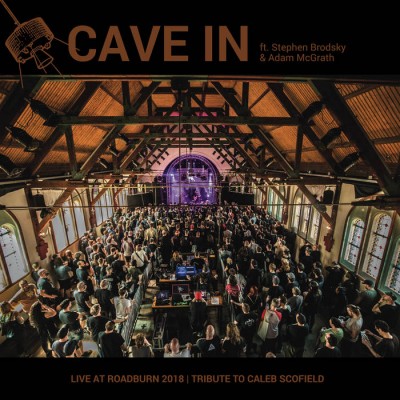 Live at Roadburn Festival 2018
| | |
| --- | --- |
| Artist | |
| Type | Live album |
| Released | 2018-11-30 |
| Genres | Acoustic |
| Labels | Roadburn Records |
| Length | 42:57 |
Reviews : 0
Comments : 0
Total votes : 0
Rating : -
Have : 0
Want : 0
Added by

SludgeLeader
Live at Roadburn Festival 2018 Information
| | Title | Length | Rating | Votes |
| --- | --- | --- | --- | --- |
| 1. | Youth Overrided | 6:30 | - | 0 |
| 2. | The Calypso | 4:05 | - | 0 |
| 3. | Everest | 6:08 | - | 0 |
| 4. | New Moon | 3:46 | - | 0 |
| 5. | Dark Driving | 5:39 | - | 0 |
| 6. | Heartbreaks, Eartquakes | 2:59 | - | 0 |
| 7. | Big Riff | 8:52 | - | 0 |
| 8. | Sing My Loves | 4:58 | - | 0 |
Stephen Brodsky

:

Vocals, Acoustic Guitar

Adam McGrath

:

Acoustic Guitar
Production staff / artist
Stephen Brodsky

:

Mixing Engineer

Drew Arndt

:

Mixing Engineer

James Plotkin

:

Mastering Engineer

Niels Vinck

:

Photography
Additional notes
• Recorded at Roadburn Festival 2018.
• Mixed at BMG, NYC.

On March 28 of 2018 Cave In bassist, Caleb Scofield, died in a car accident leaving behind his wife and two children. The Cave In inner circle rallied around Caleb's family, fundraising and arranging benefit shows; it was clear that their aim was to do what their friend tragically no longer could – provide for his family.

At the 2018 edition of Roadburn, Stephen Brodsky and Adam McGrath paid a moving tribute to Caleb with an acoustic set of covers and Cave In tracks. As the audience and band members alike found catharsis through music, we wouldn't have begrudged them one bit if this performance was the closest we ever got to Cave In at Roadburn.

As communicated at the time:

On Saturday, 21 April, Stephen Brodsky and Adam McGrath will unite to play a very special set at Het Patronaat in honour of Caleb Scofield, their long time bandmate, collaborator and friend, who sadly passed away last month.