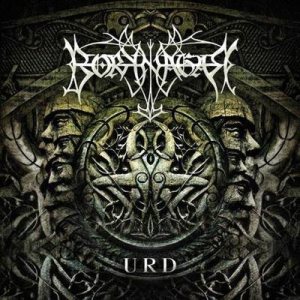 Urd
Reviews : 0
Comments : 0
Total votes : 0
Rating : -
Have : 0
Want : 0
Added by

SludgeLeader
Last edited by

SludgeLeader
| | Title | Length | Rating | Votes |
| --- | --- | --- | --- | --- |
| 1. | Epochalypse | 6:08 | - | 0 |
| 2. | Roots | 5:55 | - | 0 |
| 3. | The Beauty of Dead Cities | 4:15 | - | 0 |
| 4. | The Earthling | 6:51 | - | 0 |
| 5. | The Plains of Memories | 4:27 | - | 0 |
| 6. | Mount Regency | 6:08 | - | 0 |
| 7. | Frostrite | 4:50 | - | 0 |
| 8. | The Winter Eclipse | 8:45 | - | 0 |
| 9. | In A Deeper World | 5:42 | - | 0 |
Øystein G. Brun

:

Guitars

Jens F. Ryland

:

Guitars

ICS Vortex

:

Bass, Vocals

Lars A. Nedland

:

Keyboards, Vocals

Vintersorg

:

Vocals

David Kinkade

:

Drums, Percussion
Production staff / artist
Orjan Fredriksson

:

Photography

Christophe Szpajdel

:

Logo

Mattias Marklund

:

Engineering (grim Vocals)

Børge Finstad

:

Engineering

Asgeir Mickelson

:

Photography

Jens Bogren

:

Mixing, Mastering

Mantus

:

Cover Art, Layout, Design
Additional notes
Drums recorded at TopRoom Studios June 2011
Guitars recorded at Silver Soundscapes June-July 2011
Keys, FX and Synths recorded at Mezzanine Studio October 2011
Vocals recorded at Waves Studio and TopRoom Studio October-November 2011.
Mixing done at Fascination Street Studios in December 2011.

A music video was made for "The Earthling".