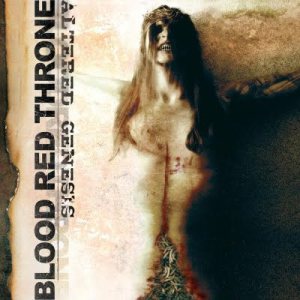 Altered Genesis
| | |
| --- | --- |
| Artist | |
| Type | Studio Full-length |
| Released | 2005-02-21 |
| Genres | Death Metal |
| Labels | Earache |
| Length | 50:08 |
Reviews : 0
Comments : 0
Total votes : 0
Rating : -
Have : 0
Want : 0
Added by

SludgeLeader
Altered Genesis Information
| | Title | Length | Rating | Votes |
| --- | --- | --- | --- | --- |
| 1. | Death to Birth | 2:41 | - | 0 |
| 2. | Incarnadine Mangler | 3:44 | - | 0 |
| 3. | Tortured Soul Appearance | 4:52 | - | 0 |
| 4. | Eye-Licker | 4:02 | - | 0 |
| 5. | Mephitication | 4:38 | - | 0 |
| 6. | Arterial Lust | 4:56 | - | 0 |
| 7. | Flesh to Destroy | 3:47 | - | 0 |
| 8. | Ripsaw Resentment | 4:24 | - | 0 |
| 9. | Altered Genesis - Creation and Sudden Demise | 5:41 | - | 0 |
| 10. | Smite | 3:51 | - | 0 |
| 11. | State of Darkness | 3:50 | - | 0 |
| 12. | Deliberate Carnage | 3:42 | - | 0 |
Mr. Hustler

:

Vocals

Død

:

Lead Guitar

Tchort

:

Guitars

Erlend Caspersen

:

Bass
Guest / session musicians
Production staff / artist
Tchort

:

Photography (band Photos)

Łukasz Jaszak

:

Cover Art, Layout

Valle Adžić

:

Mixing

Endre Kirkesola

:

Engineering

Jenni Tapanila

:

Photography (dead Girl Photo)
Additional notes
Catalogue # MOSH 285 CD

Music by Tchort and Død, except Death to Birth by Jouni Havukainen.
Guitars and vocals recorded @ Dub Studio.
Mixed @ Studio Mega.
Executive production by Earache.

Release dates:
- UK: February 21st
- USA: March 22nd

A music video was made for the song "Smite".
Blood Red Throne Discography