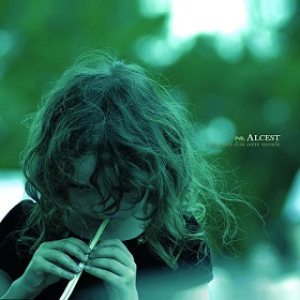 Souvenirs d'un autre monde
Souvenirs d'un autre monde Information
| | Title | Length | Rating | Votes |
| --- | --- | --- | --- | --- |
| 1. | Printemps émeraude | 7:19 | - | 0 |
| 2. | Souvenirs d'un autre monde | 6:08 | 90 | 1 |
| 3. | Les Iris | 7:41 | 85 | 1 |
| 4. | Ciel errant | 7:12 | 85 | 1 |
| 5. | Sur l'autre rive je t'attendrai | 6:50 | - | 0 |
| 6. | Tir Nan Og | 6:10 | - | 0 |
Neige

:

All Instruments, Vocals, Lyrics, Music
Guest / session musicians
Audrey Sylvain

:

Female Vocals (track 5)
Production staff / artist
Neige

:

Engineer

Fursy Teyssier

:

Layout, Cover Art

Rachel Robinson

:

Photography (cover)
Additional notes
English translations:
1. Emerald Spring
2. Memories of Another World
3. The Irises
4. Wandering Sky
5. On the Other Shore I'll Wait for You

The first press comes in a digipack (different versions for Europe and America, the latter being released by Profound Lore), LP edition out in November by Northern Silence limited to 999 copies, of which 333 as Amethyst Edition (purple vinyl), 333 as Snow Edition (white vinyl) and 333 as Wood Edition (orange vinyl), all hand numbered.
Souvenirs d'un autre monde Comments

Up The Irons!
(85/100)
잔잔하게 아름답다.