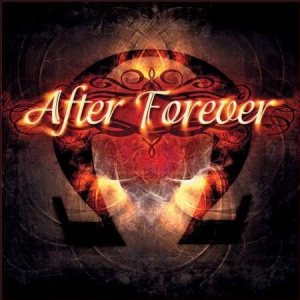 After Forever
Reviews : 0
Comments : 0
Total votes : 0
Rating : -
Have : 0
Want : 0
Added by

Eagles
After Forever Information
| | Title | Length | Rating | Votes |
| --- | --- | --- | --- | --- |
| 1. | Discord | 4:36 | - | 0 |
| 2. | Evoke | 4:24 | - | 0 |
| 3. | Transitory | 3:29 | - | 0 |
| 4. | Energize Me | 3:09 | - | 0 |
| 5. | Equally Destructive | 3:31 | - | 0 |
| 6. | Withering Time | 4:31 | - | 0 |
| 7. | De-Energized | 5:10 | - | 0 |
| 8. | Cry With A Smile | 4:25 | - | 0 |
| 9. | Envision | 3:56 | - | 0 |
| 10. | Who I Am | 4:36 | - | 0 |
| 11. | Dreamflight | 11:09 | - | 0 |
| 12. | Empty Memories | 4:55 | - | 0 |
Floor Jansen

:

Vocals

Sander Gommans

:

Guitars

Bas Maas

:

Guitars

Luuk van Gerven

:

Bass

Joost van der Broek

:

Synths

Andre Borgman

:

Drums
Additional notes
Produced & mixed by Gordon Groothedde.
Recorded and engineerd by Gordon Groothedde at Rooftop Studios, Holten & Studio
Eternia, Reuver, Netherlands.
Artwork & layout by Thomas Ewerhard.
Photographies by Stephanie Pistel

Guest appearance:
The city of Prague Philharmonic Orchestra.
Conducted by Richard Hein.
Arranged by Joest van den Broek.

After Forever Choir:
Floor Jansen - Soprano
Rannveig Siv Sigurdardottir - Mezzo Soprano
Amanda Somerville - Alto
Previn Moore - Tenor & Bariton

Digipack version includes bonus track:
13. Lonely (03:26)

Bonus tracks for Japan:
13. Lonely (03:26)
14. Sweet Enclosure (05:03)

Jeff Watters (Annihilator) and Doro Pesch are the guest musicians of this new
album.
After Forever Discography