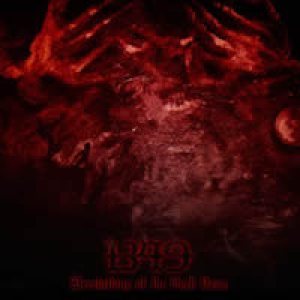 Revelations of the Black Flame
| | |
| --- | --- |
| Artist | |
| Type | Studio Full-length |
| Released | 2009-05-25 |
| Genres | Black Metal |
| Labels | Candlelight Records |
| Length | 44;08 |
Reviews : 0
Comments : 0
Total votes : 0
Rating : -
Have : 0
Want : 0
Added by

전영민
Revelations of the Black Flame Information
| | Title | Length | Rating | Votes |
| --- | --- | --- | --- | --- |
| 1. | Invocation | 6:13 | - | 0 |
| 2. | Serpentine Sibilance | 4:35 | - | 0 |
| 3. | Horns | 3:04 | - | 0 |
| 4. | Maggot Fetus...Teeth Like Thorns | 3:46 | - | 0 |
| 5. | Misanthropy | 3:33 | - | 0 |
| 6. | Uncreation | 6:59 | - | 0 |
| 7. | Set the Controls for the Heart of the Sun (Pink Floyd cover) | 6:13 | - | 0 |
| 8. | Solitude | 3:38 | - | 0 |
| 9. | At the Gate... | 6:52 | - | 0 |
Ravn

:

Vocals

Archaon

:

Guitars

Seidemann

:

Bass

Frost

:

Drums
Additional notes
Guest:
Tom G Fischer (Tryptykon, Celtic Frost) - Guitars & Bass on track 7

Also available as a limited edition double disc set that inlcudes a live bonus CD, "Works of Fire, Forces of Hell - Live Stockholm 2005".
1. Hellfire
2. Chasing Dragon
3. Satanic Propaganda
4. I Am Abomination
5. Manifest
6. Slaves To Slaughter

The album was recorded at Studio Nyhagen in Bøverbru, Norway, and was co-mixed by Tom Gabriel Fischer (Celtic Frost).