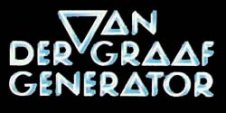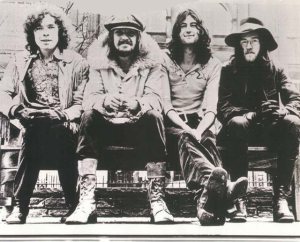 Van der Graaf Generator
a.k.a.
Van der Graaf, VdGG
Country

United Kingdom

Formed
1967,

Manchester, Greater Manchester

Genres

Progressive Rock

,

Psychedelic Rock

,

Art Rock

,

Experimental Rock

Labels
Mercury Records, Charisma Records, Fontana, Vertigo Records, Probe, Dunhill, Virgin Records
Peter Hammill

:

Vocals, Guitar, Piano

Hugh Banton

:

Organ, Bass

(1968-)

Guy Evans

:

Drums

(1968-)
Nick Pearne

:

Keyboards

(1967-1968)

Chris Judge Smith

:

Drums

(1967-1968)

Keith Ellis

:

Bass

(1968-1969)

Nic Potter

:

Bass

(1969-1970)

David Jackson

:

Saxophone

(1969-2005)
Releases : 25 Total votes : 0 Reviews : 0
Added by

Pop-Tarts
Van der Graaf Generator Discography
Additional notes
Originally put together in 1967 by drummer Chris Judge Smith, who formed a band with vocalist Peter Hammill and keyboardist Nick Pearne, Van der Graaf Generator would quickly become a celebrated prog rock band with a dedicated cult following. The group's original incarnation didn't last long, soon consisting of Hammill, keyboardist Hugh Banton, bassist Keith Ellis and drummer Guy Evans. They almost crashed before they could take off, disbanding in 1968 as Hammill decided to record a solo album. However, the supporting musicians he used ended up simply being people from Van der Graaf Generator, so The Aerosol Grey Machine was released under their name. Although they continued under that name, the band would always remain controlled by Hammill, whose doomy lyrics and dramatic vocals set them apart from other progressive rock bands from that era.

Their sophmore effort The Least We Can Do Is Wave to Each Other saw Nic Potter become the new bassist, and David Jackson join on saxophone, thus completing what is typically regarded as the band's classic lineup. H to He Who Am the Only One established them as a major band in prog circles, but 1971's Pawn Hearts (done without Nic Potter in the band, and featuring Robert Fripp on guitar) is widely regarded as their pinnacle. Despite the acclaim it received, Hammill broke up Van der Graaf Generator once again following it to pursue a solo career. The rest of the band would form The Long Hello, while Hammill released a series of solo albums, all featuring the musicians from Van der Graaf Generator.

In 1975, the band reformed once again and released Godbluff. Two albums later Banton and Jackson left, and after being replaced by a returning Potter and Graham Smith on violin, they shortened their name to Van der Graaf. They would release just one studio album under this name before breaking up again in 1978. Hammill would continue to release solo albums, consistently featuring Van der Graaf Generator members, and is still active as a solo artist today. The Long Hello was also briefly reformed, and Potter and Jackson have both tried their hand at going solo.

Much to the surprise of the prog community, the Hammill/Banton/Jackson/Evans lineup reformed in 2005, touring the UK and releasing a new album titled Present. Jackson subsequently parted ways with the band, and the remaining trio recorded Trisector in 2008, followed by A Grounding in Numbers in 2011 and Alt in 2012.