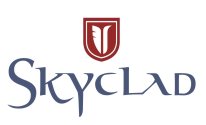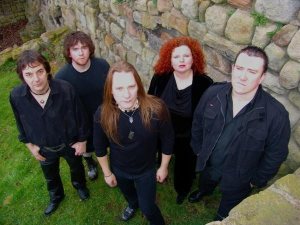 Skyclad
Country

United Kingdom

Formed
1990,

Newcastle upon Tyne, Tyne and Wear

Currently

Newcastle upon Tyne, England, United Kingdom

Genres

Folk Metal

Labels
Scarlet Records
Steve Ramsey

:

Guitar, Vocals

Graeme English

:

Bass, Guitar

Georgina Biddle

:

Fiddle, Violin, Piano

(1995-)

Kevin Ridley

:

Vocals, Guitar

(1999-)

Aaron Walton

:

Drums

(2001-)
Keith Baxter

:

Drums

(1990-95)

Martin Walkyier

:

Guitar, Vocals

(1990-2001)

Fritha Jenkins

:

Violin

(1992-93)

Dave Pugh

:

Guitar

(1992-95)

Catherine Howell

:

Violin

(1994)

Jay Graham

:

Drums, Vocals, Trumpet

(1999-2001)
Releases : 13 Total votes : 0 Reviews : 0
Added by

Eagles
Last edited by

SludgeLeader
Additional notes
Skyclad are considered one of the first folk metal bands.

Skyclad is a pagan term for ritual nudity, meaning literally that the practitioners are clad only by the sky, due to their highly nature-oriented beliefs.

Kevin Ridley was Skyclad's producer for many years before joining the band as their rhythm guitarist in 1998. He eventually took over lead vocal duties as well following founder Martin Walkyier's departure.