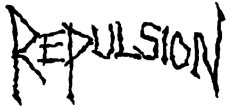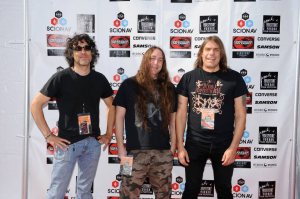 Repulsion
Scott Carlson

:

Vocals, Bass

(1986-1989, 1990-1993, 2003-)

Matt Olivo

:

Guitars

(1986-1989, 1990-1993, 2003-)

Chris Moore

:

Drums

(2014-)
Col Jones

:

Drums

(?-2014)

Matt Harvey

:

Guitars

Mike Beams

:

Guitars

Tom "Fish" Perro

:

Drums

(1986-?)

Dave "Grave" Hollingshead

:

Drums

(1990-1993)

Aaron Freeman

:

Guitars

(1990-1993)

Marissa Martinez

:

Guitars

(2011-2013)
Releases : 1 Total votes : 0 Reviews : 0
Added by

dugas
Last edited by

SludgeLeader
Album title
Lyrics
Type
Released
Rating
Votes
Reviews

Horrified

(1989)

Studio

1989-05-29

-
0
0
Additional notes
Their first three demos were released under the name Genocide.

Regarded as one of the cornerstones in extreme music and one of the innovators of the grindcore genre, influencing such bands as Carcass, Napalm Death, Terrorizer, etc.

At one point, Repulsion was considered the fastest group in the world with Dave Grave on drums. On the topic of Dave, the band has been in and out with drummers and none were fitting for the band. Repulsion heard about Dave in the news as being convicted of desecrating graves, this is the origin of his nickname.

Col Jones filled in on drums for gigs in France and Spain in 2004.