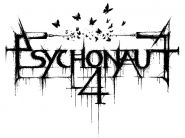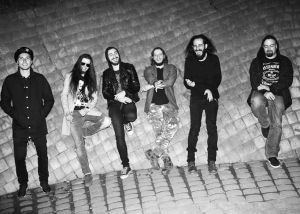 Psychonaut 4
Glixxx

:

Guitars

(2010-present)

Drifter

:

Guitars, Additional Vocals

(2010-present)

Graf

:

Vocals

(2010-present)

Nepho

:

Drums

(2011-present)

S.D. Ramirez

:

Guitars, Additional Vocals

(2013-present)

Alex Menabde

:

Bass

(2015-present)
André

:

Bass

(2010-2012, 2013-2015)

Borger

:

Drums

(2010-2011)
Releases : 6 Total votes : 0 Reviews : 0
Added by

SludgeLeader
Additional notes
A psychonaut is a human being who deeply explores his or her own mind (usually with the aid of recreational drug use). The "4" in the band's name refers to the number of plateaus in the drug dextromethorphan. Lead vocalist Graf von Baphomet came up with the part "Psychonaut" for the band's name and ex-bassist André added the "4".

Psychonaut 4 played what they planned to be their last show on January 24, 2013 at the Old Cinema Studio in Tbilisi, Georgia and were expected to disband afterward (as they announced), but instead decided to go on a very brief hiatus and resume the band thereafter.

Lyrics by the band fluctuate from being written in Georgian, Russian and English.