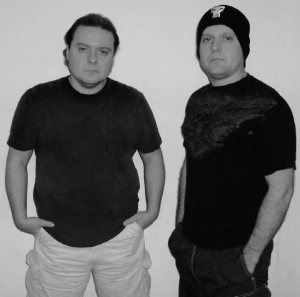 Opprobrium
Francis M. Howard

:

Guitars, Vocals

(1999-)

Moyses M. Howard

:

Drums

(1999-)
André Luiz

:

Bass

(1999-2000)

Luiz Carlos (R.I.P.)

:

Guitars

(1999-2000)

Scott W. Latour

:

Bass, Vocals

(2009-2011)
Releases : 2 Total votes : 0 Reviews : 0
Added by

SludgeLeader
Additional notes
The idea of recording a third Incubus album occurred to the Howard brothers during a trip to their home land, Rio de Janeiro. But the rights of the Incubus moniker now belonged to the homonymous alternative rock band, and they opted for releasing it as Opprobrium, instead of engaging in a legal battle. Although the Howard brothers still live in Louisiana, Discerning Forces was recorded in Rio de Janeiro.

The band never actually "broke up" but remained inactive after "Discerning Forces". Later reformed.

'Opprobrium' is Latin and translates as "something that brings disgrace" or "public disgrace or ill fame that follows from conduct considered grossly wrong or vicious b : contempt, reproach."

Metal Mind Productions has released Incubus' "Beyond the Unknown" and "Serpent Temptation" under the name Opprobrium.