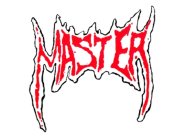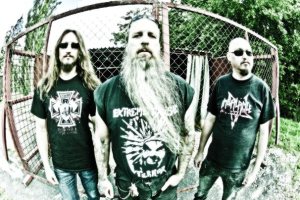 Master
Paul Speckmann

:

Bass, Vocals

(1983-1984, 1985-1987, 1990-)

Zdeněk Pradlovský

:

Drums

(2003-)

Alex "93" Nejezchleba

:

Guitars

(2003-)
Aaron Nickeas

:

Drums

Sage Johnson

:

Drums

Bill Schmidt

:

Drums

Steve Bailey

:

Drums

Harry Truman

:

Drums

James Polk

:

Drums

Jim Martinelli

:

Guitars

Jeff Kobie

:

Guitars

Jos van den Brand

:

Guitars

Michel Meeuwissen

:

Guitars

Paul Masvidal

:

Guitars

Ronald Reagan

:

Guitars

Brian Brady

:

Guitars

Sage Gonzales

:

Guitars

Richard Schouten

:

Guitars

Chris Mittleburn

:

Guitars

Scott Natas

:

Guitars

(1983)
Releases : 23 Total votes : 0 Reviews : 0
Added by

SludgeLeader
Additional notes
Paul Speckmann started out as bass player in War Cry, where he met up with drummer Bill Schmidt who was drafted in to replace previous War Cry drummer, Joe Laccino. Together, Speckmann and Schmidt decided to form a more aggressive metal band based around Motörhead, Venom, Slayer and the whole emerging extreme metal movement. Eventually, Schmidt and Speckmann left War Cry, who (after their departure) also got rid of their heaviness. Schmidt had begun writing songs in the thrash vein as early as mid-83, and Speckmann followed suit. They named their band Master, and auditioned 26 guitarists, none of whom were suited to Master. This caused Schmidt to leave Master and join local metal act Mayhem Inc.. Speckmann decided to start his own band, Death Strike, using songs originally written for Master. He was joined by guitarist Chris Mittlebrun (who had auditioned for Master a year earlier, but was still stuck in the Judas Priest mode) and together they wrote more Death Strike songs. Second guitarist, 16 year old Kirk Miller was brought in, along with drummer John Leprich

After Death Strike's "Fuckin' Death" demo made an impact on the underground, Bill Schmidt, former Master drummer, begged Speckmann to join the band. As Death Strike drummer John Leprich could barely get the beats down for "Pay to Die", and was, according to Speckmann, a drunk, Schmidt was allowed to rejoin. After kicking out 16 year old guitarist Kirk Miller (who was really just a session musician for Death Strike), the band was re-named Master. Guitarist Chris Mittlebrun was kept in the band, as Schimdt was highly impressed with his songwriting skills.

Speckmann's father had recently passed away and left an inheritance to him, so Speckmann invested the money in paying for studio recordings, with a promise from Schmidt to sign the first decent deal they received. Master headed into Seagrape Studios, where they recorded their 1985 unreleased debut album. Somehow, rough mixes of the tracks got out, and were traded around the underground (allegedly by Shaun Glass (Sindrome, Terminal Death, Broken Hope)). Consequently, Master became a huge name in the underground.

The album was never officially released because an deal offered by Combat (the same deal that Death signed) fell through. Master were managed by Kim Fowley at the time, who is alleged to have demanded changes be made to the contract. Combat simply laughed and tore the contract up.