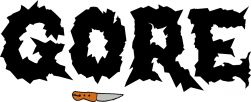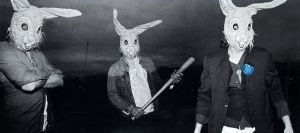 Gore
Country

Netherlands

Formed
1985,

Venlo, Limburg, Netherlands

Genres

Noise Rock

,

Sludge Metal

,

Math Rock

Labels
Eksakt Records, Megadisc, Armageddon, Messback Music, Southern Lord Recordings
Years active
1985-1997, 2018-present
Website

http://www.gore-band.com
Rob Frey

:

Bass

(1985-1989, 1991-1997, 2018-present)

Johan van Reede

:

Guitar

(1991-1997, 2018-present)

Bardo Koolen

:

Drums

(1991-1997, 2018-present)
Danny Arnold Lommen

:

Drums

(1985-1989)

Pieter de Swart

:

Guitar, 12-string Guitar

(1985-1987)

Martin van Kleef

:

Bass

(1985)

Frank Stroobants

:

Guitar

(1988-1989)

Yussef Benli

:

Guitar

(1988-1989)
Releases : 7 Total votes : 0 Reviews : 0
Added by

SludgeLeader
Additional notes
Originally formed in 1985 by Pieter De Swart (using the pseudonym Pieter De Sury) on guitar, Danny Arnold Lommen on drums and Martin van Kleef on bass.
After Martin van Kleef had left the band and was replaced by Rob Frey (using the pseudonym Marij Hel), they released two albums "Hart Gore" and "Mean Man's Dream", and a live split LP with Henry Rollins.
By the end of 1987 Pieter De Sury left the band and was replaced by guitarists Frank Stroobants (using the pseudonym Frankie Stroo) and Yussef Benli (using the pseudonym Joes Bentley). GORE released a third album, "Wrede- The Cruel Peace". Shortly after that the band disbanded.
From 1992 Rob Frey starts to release some albums under the GORE banner again, assisted by J. van Reede on guitar and Bardo Koolen (using the pseudonyme Bardo Maria) on drums.
The german band Bohren & Der Club Of Gore choose their name to render homage to GORE.