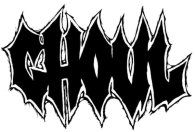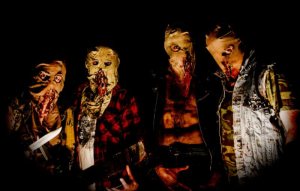 Ghoul
Digestor

:

Vocals, Guitars

(2001-present)

Cremator

:

Vocals, Bass

(2003-present)

Fermenter

:

Drums, Vocals

(2014-present)

Dissector

:

Vocals, Guitars

(2014-present)
Dr. X

:

Drums

Fermentor

:

Drums, Vocals

(?-2013)

Dissector

:

Vocals, Guitars

(?-2014)

Fermentor

:

Drums

(2001-2004)

Andrew LaBarre

:

Guitars, Bass, Vocals

(2001-2003)
Releases : 1 Total votes : 0 Reviews : 0
Added by

Borisman
Album title
Lyrics
Type
Released
Rating
Votes
Reviews

Wall of Death

(2016)

Single

2016-05-19

-
0
0
Additional notes
The band members are intended to be secret, but it's known that Ghoul members also play in Impaled, Sean "Bloodbath" McGrath being "Digestor" and Ross Sewage being "Cremator".

The band was started to show the members' appreciation for old school crossover style thrash metal.

The band claim to be from "Creepsylvania", a town that's allegedly located in Romania. Obviously, this is not true and the band is, in fact, from Oakland, California.