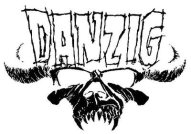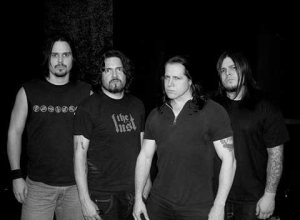 Danzig
Glenn Danzig

:

Vocals, Keyboards, Bass, Guitars, Drums

(occasionally)

(1987-)

Tommy Victor

:

Guitars

(1996-1997, 2002-2005, 2008-)

Steve Zing

:

Bass

(2006-)

Johnny Kelly

:

Drums

(2002-2003, 2005-2007, 2008-)
Eerie Von

:

Bass

(1987-1995)

Chuck Biscuits

:

Drums

(1987-1994)

John Christ

:

Guitars, Backing Vocals

(1987-1995)

Joey Castillo

:

Drums

(1994-2002)

Josh Lazie

:

Bass

(1996-1997, 1998-2000)

Dave Kushner

:

Guitars

(1996-1997)

Joseph Bishara

:

Keyboards

(1996)

Rob "Blasko" Nicholson

:

Bass

(1997-1998)

Jeff Chambers

:

Guitars

(1998-1999)

Todd Youth

:

Guitars

(1999-2002, 2007-2008)

Howie Pyro

:

Bass

(2000-2003)

Charlee "X" Johnson

:

Drums

(2002)

Bevan Davies

:

Drums

(2003-2005)

Joe Fraulob

:

Guitars

(2003-2006)

Jerry Montano

:

Bass

(2004-2005)

Kenny Hickey

:

Guitars

(2006-2007)

Karl Rosqvist

:

Drums

(2007-2008)
Releases : 12 Total votes : 0 Reviews : 0
Added by

Eagles
Last edited by

SludgeLeader
Additional notes
Glenn Danzig was the original vocalist and songwriter for the legendary horror punk band the Misfits. He formed Samhain after leaving the Misfits in the early 80s before forming Danzig in 1987 and forging ahead into the metallic realm. To reflect the change in musical direction and avoid lineup changes, Rick Rubin had asked Glenn to change Samhain's name to Danzig, so technically this band is still Samhain.

The first (and some say the classic) Danzig line-up consisted of Glenn Danzig, John Christ (guitar), Eerie Von (bass) and Chuck Biscuits (drums). The aforementioned lineup lasted for 4 albums. Ironically, despite the illusion of being a real band, Danzig has always been more of a solo project for Glenn, who has remained constant for over a decade.

Contrary to popular opinion, Danzig's Circle of Snakes is not "Danzig 8", as people tend to believe it is part of the numbered Danzig albums. Glenn claims that the album isn't a part of the numbered Danzig albums because of the different approach used on the album with it being more personal. Beside that, he claims the anthology reaches 7:77 only, which was I Luciferi.

Glenn Danzig is a huge fan of comic book art and cartooning. He's made an appearance on the Adult Swim cartoon on Cartoon Network called Aqua Teen Hunger Force.