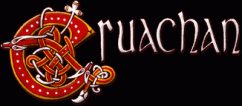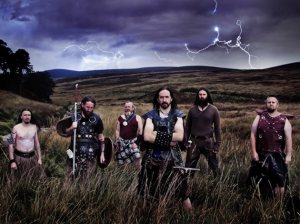 Cruachan
Keith Fay

:

Bass

(1992-93)

, Vocals, Guitars, Banjo, Bodhran, Bouzouki, Mandolin, Percussion

(1992-97, 1999-)

John O'Fathaigh

:

Flutes, Whistles, Pipes

(1992-97, 1999-2002, 2003, 2008-)

John Ryan

:

Tin Whistle

(2004-08)

, Violin, Bouzouki, Keyboards

(2004-)

Eric Fletcher

:

Bass

(2012-)

Mauro Frison

:

Drums

(2012-)

Kieran Ball

:

Guitars

(2012-)
Jay Brennan

:

Guitars

Leon Bias

:

Guitars, Bouzouki, Mandolin

Collete O'Fathaigh

:

Keyboards

Aisling Hanrahan

:

Vocals

Jay O'Neill

:

Drums, Percussion

(1992-97)

John Clohessy

:

Bass

(1993-97, 1999-2012)

Karen Gilligan

:

Vocals, Percussion

(1999-2008)

Joe Farrell

:

Drums, Percussion

(2000-07)

Ed Gilbert

:

Banjo, Acoustic Guitars, Keyboards, Tin Whistle

(2001-03)

Colin Purcell

:

Drums, Percussion

(2007-12)
Releases : 10 Total votes : 0 Reviews : 0
Added by

Eagles
Last edited by

realemopolice
| | Track title | Album title | Rating | Votes |
| --- | --- | --- | --- | --- |
| 1 | Ride On | Folk-Lore (2002) | 90 | 1 |
Additional notes
Cruachan formed as a result of the disbandment of a previous band called Minas Tirith. They disbanded in mid-1997 but reformed in January 1999.

Cruachan's earlier works were more influenced by black metal. Since reforming they became more melodic, with Karen Gilligan joining as the lead vocalist for the recording of The Middle Kingdom in 2000. She was originally hired as a guest vocalist for a few songs, but joined full time when founding member Keith Fay decided he was unhappy with his own clean singing ability.

Keith Fay became the lead vocalist again following the departure of Karen Gilligan in 2008 and the band returned to a more extreme style of music. A session female vocalist joins the band on tour to sing Gilligan's parts.