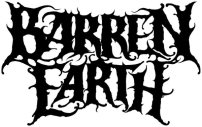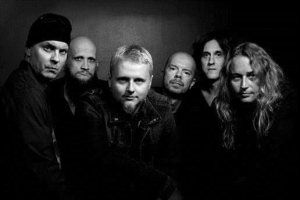 Barren Earth
Jón Aldará

:

Vocals

(2014-)

Janne Perttilä

:

Guitars

(2007-)

Sami Yli-Sirniö

:

Guitars

(2007-)

Olli-Pekka Laine

:

Bass

(2007-)

Marko Tarvonen

:

Drums

(2007-)

Kasper Mårtenson

:

Keyboards

(2007-)
Mikko Kotamäki

:

Vocals

(2007-2013)
Releases : 4 Total votes : 1 Reviews : 0
Added by

Angelbeats
Last edited by

SludgeLeader
Additional notes
Barren Earth was formed in 2007 by Olli-Pekka Laine after he had composed some tracks being stylistically very different for his current musical projects. He then gathered a line-up of well-known Finnish heavy metal musicians. The group started to rehearse as a full band in 2008, and made also new material, being influenced by, not only death metal scene, but also 1970s prog-rock.

Winners of "Year's New Comer" in Finnish Metal Expo 2011.

In 2008 Barren Earth sent demo for several record companies. They were signed to Peaceville Records, being first Finnish band to record for them.