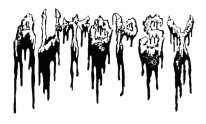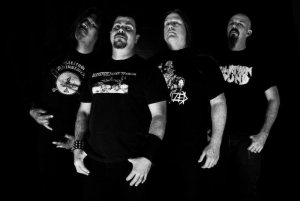 Autopsy
Chris Reifert

:

Vocals, Drums

(1987-1995, 2008, 2009-)

Eric Cutler

:

Vocals, Guitars

(1987-1995, 2008, 2009-)

Danny Coralles

:

Guitars

(1988-1995, 2008, 2009-)

Joe Allen

:

Bass

(2010-)
Eric Eigard

:

Bass

(1987-1988)

Ken Sorvari

:

Bass

(1988)

Steve Cutler

:

Bass

(1990-1991)

Josh Barohn

:

Bass

(1991-1993)

Freeway

:

Bass

(1993-1995)
Releases : 10 Total votes : 0 Reviews : 0
Added by

HardLine
Last edited by

SludgeLeader
Additional notes
Autopsy first called it quits in 1995. In September 2008, members of Autopsy briefly reunited in the studio only to record two new tracks for the special edition of their 1989 classic debut "Severed Survival", which was re-released on February 23, 2009. The tracks, marking the band's first recording since 1995, are included on the reissue's second disc.

In July 2009, it was announced that the band had reunited again, and appeared at the next year's Maryland Deathfest, which took place in May 2010. On June 2 of the same year, Chris Reifert announced that Abscess had called it quits, but had fully reactivated Autopsy with a new EP, DVD documentary, and full-length album in the works.

Chris Reifert has guested for several other bands. He did live session for Desecration and made guest appearances on releases by Murder Squad, Machetazo, Immortal Fate and Nuclear Death.