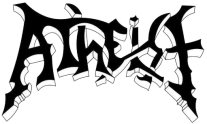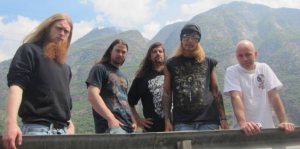 Atheist
Steve Flynn

:

Drums

(1988-1991, 2006-)

Kelly Shaefer

:

Guitars

(1988-1994)

, Vocals

(1988-1994, 2006-)

Tony Choy

:

Bass

(1991, 1993-1994, 2006-2010, 2012-)

Jason Holloway

:

Guitars

(2011-)

Chris Martin

:

Guitars

(2012-)
Marcell Dissantos

:

Drums

Roger Patterson

:

Bass

(1988-1991)

(R.I.P. 1991)

Rand Burkey

:

Guitars

(1988-1992, 1993-1994)

Lee Harrison

:

Guitars

(1990)

Mickey "Woremochine" Hayes

:

Drums

(1993)

Josh Greenbaum

:

Drums

(1993)

Frank Emmi

:

Guitars

(1993)

Sonny Carson

:

Guitars

(2006-2009)

Jonathan Thompson

:

Guitars

(2006-2011)

, Bass

(2010)

Chris Baker

:

Guitars

(2006-2012)

Travis Morgan

:

Bass

(2011-2012)
Releases : 4 Total votes : 0 Reviews : 0
Added by

Eagles
Last edited by

SludgeLeader
Additional notes
Atheist split-up in 1994 and reformed in 2006.

Kelly Schaefer had to give up playing live guitar due to suffering from tendonitis and carpal tunnel syndrome. Rand Burkey was supposed to take part in the reunion tour, but had to cancel due to legal troubles so two new guitarists had to be brought in for the gigs, with Schaefer doing only the vocals for those shows.

Kelly Schaefer auditioned for the Hard Rock band Velvet Revolver before they hired Scott Weiland.