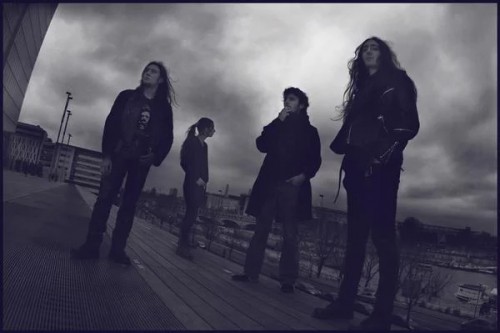 Amesoeurs
Country

France

Formed
2004,

Avignon, Provence-Alpes-Côte d'Azur, France

Disbanded
2009
Genres

Post-Black Metal

,

Post-Punk

Labels
Northern Silence Productions, Code666 Records
Years active
2004-2009
Fursy T.

:

Bass, Guitars

(2004, 2008-2009)

Neige

:

Bass, Guitars, Keyboards, Vocals

(2004-2009)

, Drums

(2004-2007)

Audrey S.

:

Bass, Piano, Female Vocals

(2004-2009)

Winterhalter

:

Drums

(2007-2009)
Releases : 2 Total votes : 0 Reviews : 0
Added by

Angelbeats
Last edited by

SludgeLeader
Album title
Lyrics
Type
Released
Rating
Votes
Reviews

Ruines Humaines

(2006)

EP

2006-10-06

-
0
0

Amesoeurs

(2009)

Studio

2009-03-10

-
0
0
Additional notes
Founded in summer 2004 by Neige, Audrey Sylvain, and Fursy Teyssier.

The band split up after releasing their first full-length album, due to disagreement regarding the future of the band. In their entire 5 years of existence, they performed live only once in 2005.

The meaning of the word Amesoeurs (correct French spelling: Âmes Sœurs) is "soul sisters" or "soulmates" in English.