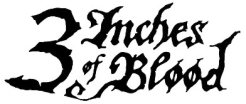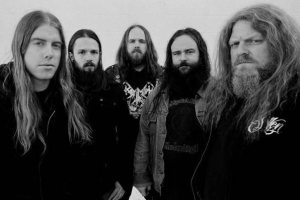 3 Inches of Blood
a.k.a.
Three Inches of Blood, 3.I.O.B., T.I.O.B.
Country

Canada

Formed
1999,

Vancouver, British Columbia

Disbanded
2015
Genres

Power Metal

,

Heavy Metal

Labels
Century Media Records
Cam Pipes

:

Vocals

(2001-2015)

Shane Clark

:

Guitars

(2004-2015)

, Bass

(2009-2015)

Justin Hagberg

:

Guitars, Keyboards

(2004-2015)

, Harsh Vocals

(2008-2015)

, Bass

(2009-2015)

Ash Pearson

:

Drums

(2007-2015)
Rich Trawick

:

Bass

(1999-2004)

Geoff Trawick

:

Drums

(1999-2004)

Bobby Froese

:

Guitars

(1999-2004)

Sunny Dhak

:

Guitars

(1999-2004)

Jamie Hooper

:

Vocals

(1999-2008)

Brian Redman

:

Bass

(2004-2006)

(R.I.P. 2009)

Matt Wood

:

Drums

(2004-2005)

Alexei Rodriguez

:

Drums

(2005-2007)

Nick Cates

:

Bass

(2006-2009)
Releases : 15 Total votes : 0 Reviews : 0
Added by

Borisman
3 Inches of Blood Discography
Best 3 Inches of Blood Songs
Additional notes
3 Inches of Blood was formed by Jamie Hooper, Sunny Dhak and Bobby Froese, who were soon joined by brothers Rich Trawick and Geoff Trawick. Cam Pipes joined during the recordings of the demo EP.

The Trawick brothers left soon after the band signed to Roadrunner Records following the first album. Sunny Dhak and Bobby Froese both left not long after the recording of "Advance and Vanquish" because of their commitment to a business that they had set up. Kevin Keegan and Justin Hagberg were hired as replacements. Two guitarists called Kevin Keegan and Jay Watts had been considered before Clark and Hagberg joined, but never actually performed with the band.

Alexei Rodriguez was fired in November 2007. As the band were then without a drummer, Joey Jordison (Slipknot) appeared in the video for "Trial of Champions". He produced and co-wrote the "Fire Up the Blades" album.

Jamie Hooper was forced to sit out the touring following "Fire Up the Blades" after damaging his vocals chords. Guitarist Justin Hagberg took up performing his vocal parts onstage. He left the band permanently in late 2008 after not recovering to a degree sufficient to proper touring, and Hagberg took up his vocal role on a full-time basis. There were then no founders left in 3 Inches of Blood, although Cam Pipes did feature on all their recordings.

The band proceeded without a full-time bassist following the departure of Nick Cates in 2009, with Shane Clark and Justin Hagberg recording bass lines in the studio and touring musicians filling out the band on stage. After becoming the band's manager in 2011, Byron Stroud performed for a time as the touring bassist, though they also performed on occasions as a four-piece with Hagberg on bass.

On June 2nd, 2015, 3 Inches of Blood announced that they would disband following two concerts on November 7th and 8th, 2015, at the Commodore Ballroom in their hometown. Nick Cates returned to play bass for these shows, and former members Hooper, Froese, Wood and Stroud also appeared onstage for certain songs.

Sunny Dhak, Bobby Froese and Matt Wood went on to play in the retro rock band Pride Tiger which was active from 2005 to 2009, releasing one album through EMI Music Canada.