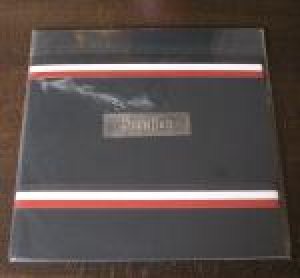 Preußen
Reviews : 0
Comments : 0
Total votes : 0
Rating : -
Have : 0
Want : 0
Added by

Zyklus
Title
Length
Rating
Votes
Preußen
1.

Dead March (In Gedenken)

4:01
-
0
2.

Fremde Fahnen Pt. II

6:28
-
0
3.

Wir Kommen Wieder

6:49
-
0
4.

Sehnsucht

5:06
-
0
5.

Ostpreußen

4:59
-
0
6.

Blood & Sun

5:15
-
0
7.

Preußen Erwache

6:51
-
0
8.

Stahl & Heimat

6:48
-
0
Schlacht: The Final Chapter
1.

Wappenmarsch

4:35
-
0
2.

Siege

4:53
-
0
3.

Schlachtgesänge

2:54
-
0
4.

Andacht II

5:34
-
0
5.

Kraft Durch Willen

6:41
-
0
6.

Wir Ziehen In Die Schlacht

4:32
-
0
Sven Bussler

:

Text, Vocals, Komposition, Konzeption

Maria Isabell

:

Komposition, Konzeption
Additional notes
Preußen (CD) - All tracks written 2002 to 2003.
Schlacht: The Final Chapter (CDr) - Tracks 1 & 2 written 2003 / Tracks 3-6 written 1999.
Released in heavy cardboard box with 2 banderoles and metal logo. Included inside are: i) the CDr "Schlacht - The Final Chapter" ii) reproduction map of Prussia iii) reproduction Prussian currency iv) reproduction of the 1813 declaration by Friedrich Wilhelm III v) a brief note about the history of Prussia, with imperial coat of arms and metal logo vi) a banderole with affixed coin vii) a booklet with metal logo containing the Preußen CD and album credits. Limited to 494 hand numbered copies.