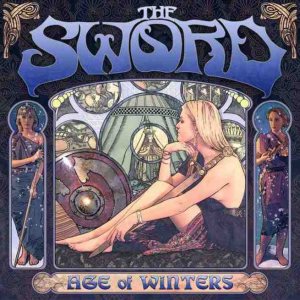 Age of Winters
Reviews : 0
Comments : 0
Total votes : 0
Rating : -
Have : 0
Want : 0
Added by

SludgeLeader
Age of Winters Information
| | Title | Length | Rating | Votes |
| --- | --- | --- | --- | --- |
| 1. | Celestial Crown | 1:57 | - | 0 |
| 2. | Barael's Blade | 2:48 | - | 0 |
| 3. | Freya | 4:34 | - | 0 |
| 4. | Winter's Wolves | 4:36 | - | 0 |
| 5. | The Horned Goddess | 5:02 | - | 0 |
| 6. | Iron Swan | 5:46 | - | 0 |
| 7. | Lament for the Auroch | 7:59 | - | 0 |
| 8. | March of the Lor | 4:41 | - | 0 |
| 9. | Ebethron | 5:33 | - | 0 |
J. D. Cronise

:

Vocals, Guitars

Kyle Shutt

:

Guitars

Bryan Richie

:

Bass

Trivett Wingo

:

Drums, Percussion
Production staff / artist
Brien White

:

Logo

Tim Pipe

:

Photography (band)

Conrad Keely

:

Cover Art

Rick Essio

:

Mastering

Mike Groener

:

Additional Vocal Engineering

J. D. Cronise

:

Producer

Bryan Richie

:

Engineering

Matt Messner

:

Layout
Additional notes
Bonus tracks for Japan:
10. Barael's Blade (Live)
11. Iron Swan (Live)
12. March of the Lor (Live)

An outtake from the "Age of Winters" sessions titled "Under the Boughs" (5:04) was released on the 2006 compilation "Invaders". This song was later re-recorded for their "Gods of the Earth" album.