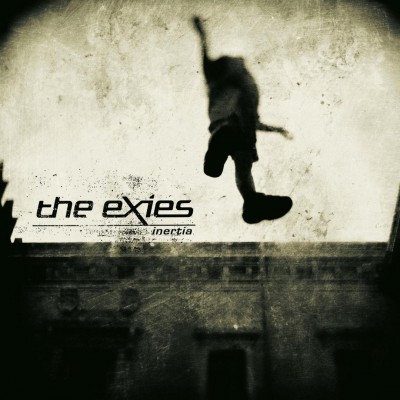 Inertia
Reviews : 0
Comments : 0
Total votes : 0
Rating : -
Have : 0
Want : 0
Added by

PopRock
| | Title | Length | Rating | Votes |
| --- | --- | --- | --- | --- |
| 1. | My Goddess | 2:49 | - | 0 |
| 2. | Without | 3:30 | - | 0 |
| 3. | Can't Relate | 3:05 | - | 0 |
| 4. | Kickout | 3:21 | - | 0 |
| 5. | No Secrets | 2:48 | - | 0 |
| 6. | Inertia | 3:26 | - | 0 |
| 7. | Creeper Kamikaze | 3:21 | - | 0 |
| 8. | Calm & Collapsed | 3:00 | - | 0 |
| 9. | Lo-Fi | 3:03 | - | 0 |
| 10. | Irreversible | 3:03 | - | 0 |
| 11. | Genius | 3:46 | - | 0 |
Scott Stevens

:

Vocals, Guitar

David Walsh

:

Vocals, Guitar

Freddy Herrera

:

Bass Guitar

Dennis Wolfe

:

Drums, Percussion
Guest / session musicians
Matt Serletic

:

Keyboards, Background Vocals

Noel Golden

:

Background Vocals

Mike Fasano

:

Percussion
Production staff / artist
Matt Serletic

:

Producer, String Arrangements, Orchestration

Bruce Dukov

:

Concertmaster

Noel Golden

:

Engineer, String Engineer

Jo Ann Thrailkill

:

Executive Producer

Dean Serletic

:

A&R

Lynn Oliver

:

A&R

Christopher Wade Damerst

:

Programming

David Thoener

:

Mixing

Stewart Whitmore

:

Digital Editing

Stephen Marcussen

:

Mastering

Phil Roland

:

Pro-tools

Craig Poole

:

Guitar Technician

Jay Goin

:

Assistant

Sam Story

:

Assistant

Tosh Kasai

:

Assistant

Tony Green

:

Assistant

P.R. Brown

:

Design

William Hames

:

Photography

Jeff Garner

:

Photography

Danny Clinch

:

Photography

Keith Carter

:

Photography
Additional notes
Japanese Edition
12. Supernatural (3:03)
13. Cut Me Free (3:30)

The enhanced version of the CD also features a video of "My Goddess", a multimedia track displayed as an additional track by some software. The duration of this track is (2:49).
The song "Without" can be heard on the video game MVP Baseball 2003.