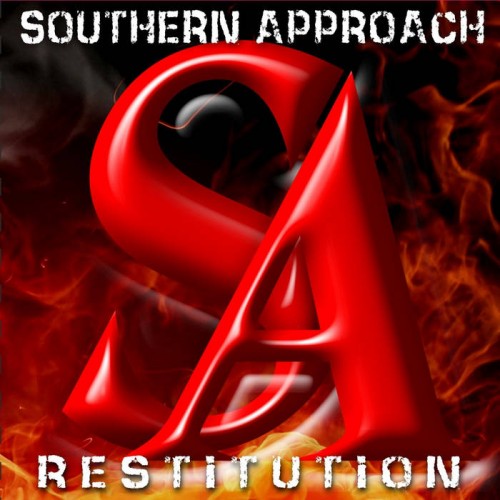 Restitution
Artist
Type
Studio Full-length
Released

2017

Genres

Goth

,

Rock

Labels
Independent
Format

CD

Length
36:54
Reviews : 0
Comments : 0
Total votes : 0
Rating : -
Have : 0
Want : 0
Added by
Davelovescountry
| | Title | Length | Rating | Votes |
| --- | --- | --- | --- | --- |
| 1. | Break In The Circle | 2:27 | - | 0 |
| 2. | Shake | 3:23 | - | 0 |
| 3. | The Killing Fields | 3:29 | - | 0 |
| 4. | The Traveller | 4:14 | - | 0 |
| 5. | Smoke Without Fire | 5:04 | - | 0 |
| 6. | This Golden Age | 3:42 | - | 0 |
| 7. | Long Time Coming | 3:00 | - | 0 |
| 8. | I'll Reign | 3:41 | - | 0 |
| 9. | From Afar | 3:36 | - | 0 |
| 10. | Waterfalls | 4:13 | - | 0 |
David Munro Orr

:

Vocals

Shirley Guthrie

:

Vocals

Sandy Doherty

:

Guitar

Neill Ramsay

:

Vocals

Phillip Harkness

:

Bass

Barry Lewis

:

Guitars, Keyboards, Vocals
Additional notes
Recorded at Touching Cloth Studio, produced by B. Lewis
this album has been 30 years in the making – why the long delay?

"It took us 30 years as basically we split up in 1989. And in the years we were together we just didn't have the cash, technology or indeed the breaks to record an album. Remember this was the mid 80's, we did record several demos though.
Southern Approach Discography
Album title
Type
Released
Rating
Votes
Reviews
▶

Restitution

(2017)

Studio

2017

-
0
0