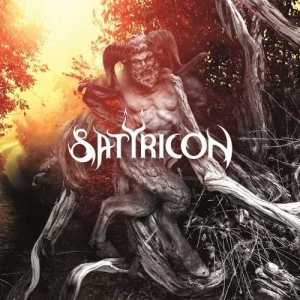 Satyricon
| | |
| --- | --- |
| Artist | |
| Type | Studio Full-length |
| Released | 2013-09-09 |
| Genres | Black Metal |
| Labels | Roadrunner Records |
| Length | 51:12 |
Reviews : 0
Comments : 0
Total votes : 0
Rating : -
Have : 0
Want : 0
Added by

SludgeLeader
| | Title | Length | Rating | Votes |
| --- | --- | --- | --- | --- |
| 1. | Voice of Shadows | 2:35 | - | 0 |
| 2. | Tro og kraft | 6:01 | - | 0 |
| 3. | Our World, It Rumbles Tonight | 5:12 | - | 0 |
| 4. | Nocturnal Flare | 6:38 | - | 0 |
| 5. | Phoenix | 6:32 | - | 0 |
| 6. | Walker upon the Wind | 4:58 | - | 0 |
| 7. | Nekrohaven | 3:12 | - | 0 |
| 8. | Ageless Northern Spirit | 4:43 | - | 0 |
| 9. | The Infinity of Time and Space | 7:47 | - | 0 |
| 10. | Natt | 3:34 | - | 0 |
Satyr

:

Vocals, Guitars, Keyboards, Bass

Frost

:

Drums
Guest / session musicians
Gildas Le Pape

:

Guitars

Sivert Høyem

:

Vocals
Additional notes
Released in North America on September 17th via Nuclear Blast Entertainment.

European Digipak and US deluxe jewel case bonus tracks:
11. "Phoenix" (recording session mix)
12. "Our World, It Rumbles Tonight" (deeper low mix)
13. "Natt" (wet mix)

2-LP version 180g vinyl available in different colors:
- 100 transparent red (Omerch exclusive)
- 100 clear (Omerch exclusive)
- 100 black/red (Omerch exclusive)
- 250 clear (CDon exclusive)
- 250 red (TheGarden/Tiger exclusive)
- 350 green (Nuclear Blast exclusive)
- solid red/black (Platekompaniet exclusive)
- regular black

Song title translations (unofficial):
2. "Faith and Power"
10. "Night"