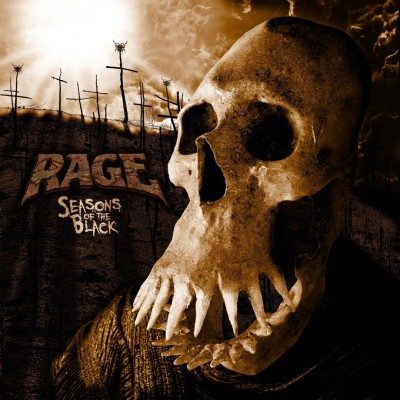 Seasons of the Black
Reviews : 0
Comments : 0
Total votes : 0
Rating : -
Have : 0
Want : 0
Added by

PopRock
Seasons of the Black Information
| | Title | Length | Rating | Votes |
| --- | --- | --- | --- | --- |
| 1. | Season of the Black | 4:55 | - | 0 |
| 2. | Serpents in Disguise | 4:13 | - | 0 |
| 3. | Blackened Karma | 4:38 | - | 0 |
| 4. | Time Will Tell | 5:04 | - | 0 |
| 5. | Septic Bite | 4:20 | - | 0 |
| 6. | Walk Among the Dead | 4:05 | - | 0 |
| 7. | All We Know Is Not | 4:20 | - | 0 |
| 8. | The Tragedy of Man (Part 1: Gaia) | 1:02 | - | 0 |
| 9. | The Tragedy of Man (Part 2: Justify) | 6:09 | - | 0 |
| 10. | The Tragedy of Man (Part 3: Bloodshed in Paradise) | 5:39 | - | 0 |
| 11. | The Tragedy of Man (Part 4: Farewell) | 7:21 | - | 0 |
| 12. | Adoration | 3:32 | - | 0 |
| 13. | Southcross Union | 3:43 | - | 0 |
| 14. | Assorted by Satan | 4:22 | - | 0 |
| 15. | Faster than Hell | 3:16 | - | 0 |
| 16. | Sword Made of Steel | 5:16 | - | 0 |
| 17. | Down to the Bone | 4:12 | - | 0 |
Peter "Peavy" Wagner

:

Vocals, Bass

Marcos Rodríguez

:

Guitars, Additional Vocals

Vassilios "Lucky" Maniatopoulos

:

Drums, Additional Vocals
Production staff / artist
Dan Swanö

:

Mixing, Mastering Engineer

Peter "Peavy" Wagner

:

Producer, Executive Producer

Vassilios "Lucky" Maniatopoulos

:

Producer

Marcos Rodríguez

:

Producer, Engineer

Karim König

:

Cover Art

Germán Gonzales

:

Photography

Christoph "Brat" Tkocz

:

Engineer
Additional notes
official videos:
- 'Blackened Karma'
- 'Season of the Black'

Tracks 08/11 are part of the suite The Tragedy of Man.
Tracks 12/17 are Avenger songs re-recorded.

Recorded between January - February 2017 at Soundchaser Studios in Zandhoven, Belgium and Megafon Studios in Burscheid, Germany by Marcos & Brat.
Mixed and mastered at Unisound Studios, Grefrath, Germany.