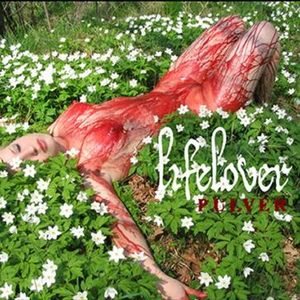 Pulver
Reviews : 0
Comments : 0
Total votes : 0
Rating : -
Have : 0
Want : 0
Added by

SchoolMeal
Last edited by

SchoolMeal
| | Title | Length | Rating | Votes |
| --- | --- | --- | --- | --- |
| 1. | Nackskott | 3:16 | - | 0 |
| 2. | M/S Salmonella | 5:00 | - | 0 |
| 3. | Mitt Öppna Öga | 3:32 | - | 0 |
| 4. | Kärlek - Becksvart Melankoli | 4:44 | - | 0 |
| 5. | Vardagsnytt | 2:50 | - | 0 |
| 6. | Avbrott Sex | 2:07 | - | 0 |
| 7. | Stockholm | 4:13 | - | 0 |
| 8. | Söndag | 3:16 | - | 0 |
| 9. | Herrens Hand | 2:45 | - | 0 |
| 10. | Medicinmannen | 0:43 | - | 0 |
| 11. | Nästa Gryning | 6:25 | - | 0 |
| 12. | En Sång Om Dig | 3:40 | - | 0 |
( )

:

Vocals, Guitar, Lyrics

B

:

Vocals, Bass, Piano, Lyrics

1853

:

Vocals, Lyrics

LR

:

Lyrics
Additional notes
1st press versions were limited to 500 copies with the front cover having the woman laying on a field with flowers.
2nd press versions on Goatowarex with alternate front cover artwork with the woman laying against stone.
LP version on Northern Sky Productions. Limited to 300 copies. Includes a lyrics insert.

CD Re-issued on Osmose Productions.
Album title
Type
Released
Rating
Votes
Reviews
▶

Pulver

(2006)

Studio

2006-07-25

-
0
0

Erotik

(2007)

Studio

2007-02-24

-
0
0

Konkurs

(2008)

Studio

2008-10-10

-
0
0

Dekadens

(2009)

EP

2009-08-09

-
0
0

Sjukdom

(2011)

Studio

2011-02-14

-
0
0