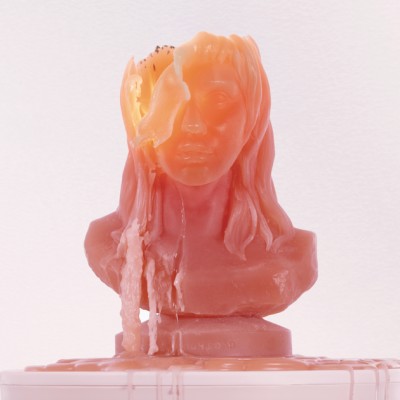 High Road
| | |
| --- | --- |
| Artist | |
| Type | Studio Full-length |
| Released | 2020-01-31 |
| Genres | Pop |
| Labels | RCA, Kemosabe |
| Length | 48:33 |
Reviews : 0
Comments : 0
Total votes : 0
Rating : -
Have : 0
Want : 0
Added by

PopRock
| | Title | Length | Rating | Votes |
| --- | --- | --- | --- | --- |
| 1. | Tonight | 3:15 | - | 0 |
| 2. | My Own Dance | 2:41 | - | 0 |
| 3. | Raising Hell (featuring Big Freedia) | 2:49 | - | 0 |
| 4. | High Road | 3:19 | - | 0 |
| 5. | Shadow | 3:33 | - | 0 |
| 6. | Honey | 3:21 | - | 0 |
| 7. | Cowboy Blues | 4:00 | - | 0 |
| 8. | Resentment (featuring Brian Wilson, Sturgill Simpson, and Wrabel) | 2:52 | - | 0 |
| 9. | Little Bit of Love | 2:22 | - | 0 |
| 10. | Birthday Suit | 2:56 | - | 0 |
| 11. | Kinky | 3:25 | - | 0 |
| 12. | Potato Song (Cuz I Want To) | 3:33 | - | 0 |
| 13. | BFF (featuring Wrabel) | 4:11 | - | 0 |
| 14. | Father Daughter Dance | 2:37 | - | 0 |
| 15. | Chasing Thunder | 3:41 | - | 0 |
Production staff / artist
Kesha

:

Producer, Executive Producer

Jeff Bhasker

:

Producer

Ryan Lewis

:

Producer

Stint

:

Producer

Omega

:

Producer

Stuart Crichton

:

Producer

Skylar Mones

:

Producer

John Hill

:

Producer

Drew Pearson

:

Producer

Louis Schoorl

:

Producer
Additional notes
Digital bonus track
16. Summer (3:30)

Japanese bonus track
16. Big Bad Wolf (3:37)

"Kinky" includes a feature credit for Ke$ha, the stylization of Kesha's name prior to Rainbow; there is no actual featured artist on the track.
Although uncredited as a vocal feature, co-writer Tayla Parx is extensively featured on the chorus and hook of "Honey".
Album title
Type
Released
Rating
Votes
Reviews

Animal

(2010)

Studio

2010-01-01

-
0
0

Cannibal

(2010)

EP

2010-11-19

-
0
0

Warrior

(2012)

Studio

2012-11-30

-
0
0

Deconstructed

(2012)

EP

2012-12-04

-
0
0

Rainbow

(2017)

Studio

2017-08-11

-
0
0
▶

High Road

(2020)

Studio

2020-01-31

-
0
0