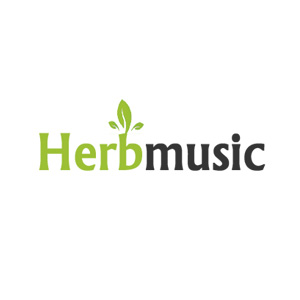 Medical Waste
| | |
| --- | --- |
| Artist | |
| Type | EP |
| Released | 2003 |
| Genres | Death Metal |
| Labels | Deathvomit |
| Length | 27:18 |
Reviews : 0
Comments : 0
Total votes : 0
Rating : -
Have : 0
Want : 0
Added by

SludgeLeader
Medical Waste Information
| | Title | Length | Rating | Votes |
| --- | --- | --- | --- | --- |
| 1. | Raise the Stakes | 5:12 | - | 0 |
| 2. | The Hearse (Deadbolt cover) | 1:47 | - | 0 |
| 3. | Choice Cuts | 3:28 | - | 0 |
| 4. | Tourette's (Nirvana cover) | 1:30 | - | 0 |
| 5. | Gross Anatomy | 3:39 | - | 0 |
| 6. | Rupture in Purulence (Carcass cover) / Until Death... (Live) | 5:24 | - | 0 |
| 7. | Back to the Grave (Live) | 5:00 | - | 0 |
| 8. | [unlisted] | 1:18 | - | 0 |
Andrew LaBarre

:

Guitars, Vocals

Sean "Bloodbath" McGrath

:

Guitars, Vocals

Ross Sewage

:

Bass, Vocals

Raul Varela

:

Drums
Production staff / artist
Colin Davis

:

Recording (bonus Tracks), Mastering

Ross Sewage

:

Artwork, Layout

Mauphistopholes Acevedo

:

Engineering

Andrew LaBarre

:

Engineering, Mixing

Juan Urteaga

:

Recording (bonus Tracks)

Sean "Bloodbath" McGrath

:

Artwork, Layout
Additional notes
Tracks 1-5 recorded at DigitSound Studios, April 24 - May 8, 2002.
Live songs recorded April 21, 2002 at The Pound in San Francisco, CA.
Mastered at Imperial Mastering.

Also contains a video for "Operating Theatre".

Released with a censoring slipcase, due to the graphic cover art. Also, the European edition has the following bonus tracks:
8. Night Soil (2:21)
9. Until Death (4:02)
10. Carneous Cacoffiny (Carcass cover) (6:13)
11. I Work for the Streetcleaner (Impetigo cover) (5:40)
12. Spoken Outro [Secret Track] (1:17)
(bonus tracks recorded in June 2000 by Colin Davis & Juan Urteaga at Trident Studios).