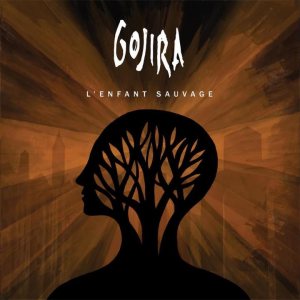 L'enfant sauvage
Reviews : 0
Comments : 0
Total votes : 0
Rating : -
Have : 0
Want : 0
Added by

SludgeLeader
L'enfant sauvage Information
| | Title | Length | Rating | Votes |
| --- | --- | --- | --- | --- |
| 1. | Explosia | 6:39 | 95 | 1 |
| 2. | L'enfant sauvage | 4:18 | 95 | 1 |
| 3. | The Axe | 4:34 | - | 0 |
| 4. | Liquid Fire | 4:17 | - | 0 |
| 5. | The Wild Healer | 1:48 | - | 0 |
| 6. | Planned Obsolescence | 4:39 | - | 0 |
| 7. | Mouth of Kala | 5:51 | - | 0 |
| 8. | The Gift of Guilt | 5:56 | - | 0 |
| 9. | Pain Is a Master | 5:07 | - | 0 |
| 10. | Born in Winter | 3:51 | 100 | 1 |
| 11. | The Fall | 5:25 | - | 0 |
Joe Duplantier

:

Vocals, Guitars

Christian Andreu

:

Guitars

Jean-Michel Labadie

:

Bass

Mario Duplantier

:

Drums
Production staff / artist
Gabrielle Duplantier

:

Photography

Rémy Deliers

:

Mixing (dvd)

U.E. Nastasi

:

Mastering

Yoann Belton

:

Director (dvd)

Modino Graphics

:

Design (dvd)

Tom Hutten

:

Coordinator (dvd)

Edward Odowd

:

Design

Monte Conner

:

A&R

Paul Suarez

:

Engineering

Joe Duplantier

:

Producer, Cover Art, Lyrics

Josh Wilbur

:

Producer, Engineering, Mixing

Carol Ann Macahilig

:

Authoring (dvd)
Additional notes
Recorded and mixed at Spin Recording Studios in Long Island City, New York.
Mastered at Sterling Sound, New York.

Also available as a limited-edition digipak CD, featuring two bonus tracks:
12. This Emptiness (03:59)
13. My Last Creation (04:08)

The digipak also includes a DVD of Gojira playing live at Les Eurockèennes 2009, which features the following tracklist:

1. Oroborus
2. The Heaviest Matter of the Universe
3. Backbone
4. Love
5. A Sight to Behold
6. The Art of Dying
7. Drum Solo
8. Clone
9. Flying Whales
10. Toxic Garbage Island
11. Vacuity

Music videos were made for "Explosia" and "Born in Winter".