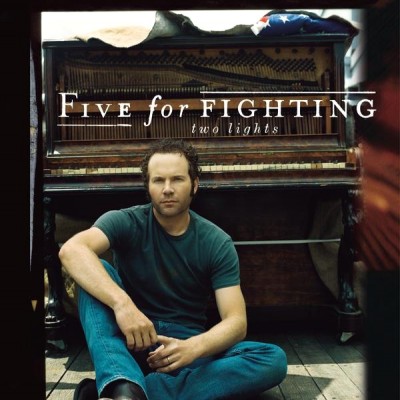 Two Lights
| | |
| --- | --- |
| Artist | |
| Type | Studio Full-length |
| Released | 2006-08-01 |
| Genres | Soft Rock |
| Labels | Aware, Columbia |
| Length | 43:33 |
Reviews : 0
Comments : 0
Total votes : 0
Rating : -
Have : 0
Want : 0
Added by

PopRock
| | Title | Length | Rating | Votes |
| --- | --- | --- | --- | --- |
| 1. | Freedom Never Cries | 4:22 | - | 0 |
| 2. | World | 3:52 | - | 0 |
| 3. | California Justice | 4:22 | - | 0 |
| 4. | The Riddle | 3:49 | - | 0 |
| 5. | Two Lights | 4:45 | - | 0 |
| 6. | 65 Mustang | 4:22 | - | 0 |
| 7. | I Just Love You | 4:02 | - | 0 |
| 8. | Policeman's Xmas Party | 4:09 | - | 0 |
| 9. | Road To Heaven | 5:36 | - | 0 |
| 10. | Johnny America | 4:14 | - | 0 |
Additional notes
The Best Buy Edition includes two bonus tracks, including
1. The Riddle (acoustic)
2. Drive You On

The iTunes Store also released a special edition with two bonus tracks:
1. The Riddle (Acoustic)
2. Easy Tonight (Acoustic)

There were also two songs taken out just before release. It is not known if these songs will be released in the future.
1. China On the Horizon
2. Who Will Save My Life Tonight?
Five for Fighting Discography