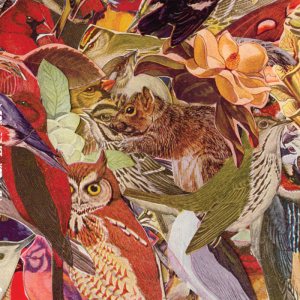 Cusp
Reviews : 0
Comments : 0
Total votes : 0
Rating : -
Have : 0
Want : 0
Added by

SludgeLeader
| | Title | Length | Rating | Votes |
| --- | --- | --- | --- | --- |
| 1. | Cusp | 40:09 | - | 0 |
Production staff / artist
Kelly Akashi

:

Photography, Documentation

Christopher Badger

:

Engineering, Producer

Faith Coloccia

:

Artwork
Additional notes
This is the 2006 re-release of the pre-release version which was released in 2005 in an edition of 100 copies.

Packaged in a fold out mini-album sleeve which has two pockets. One holds a four page hand-sewn booklet and the other holds the CD in a card sleeve. Sealed in shrinkwrap with a Everlovely Lightningheart sticker on the front.

Inlay notes in the book:

Recorded in the years of 2004 & 2005 at - a barn in the hills on a monastery's lawn, the dead end of the Belmont tunnel, the Wiltshire & Western train station, abandoned rooms and hallways, various moldy basements, & the desert.

Everlovely gratitude is hereby extended to the following parties - our families, our loved ones, our teachers and mentors, The Booby Trap and Hydra Head.

Instruments featured on this recording include - a creasote bush, accordian, various metal objects, recivers, exhaust pipe, bass, urin, accoustic guitar, microphone, metal bucket, blood, wood, accoustic piano, rivers, mini D.V., springs, sheet metal, vocal cords, delay and distortion pedals, dust, punching, symbols, sticks, handmade harp, keys, drums, skin, june 60, jars full of liquid, tap shoes, hands, broken glass, jars full of memories, bells, wind, VHS, breathing, the suitcase, Fender Rhodes, a boot, hollow jars, feet, Roland electric piano, dragons blood, tin cans, frying pan, record player, one stringed iron bison, broken clarinet, mini tape recorder, bat wing, icicles, violin, mourse code, spontaneous plasmatic object creation, bullets, harmonics, rain, thunder storm, megaphone, monsoons, scars, paper, pins, needels, plush tube amp, wollensak reel to reel tape machines, thoughts, am radios, trains, pen tips, gasping for life, firecrackers, space silence, xylophone, a feather and ghosts.
Everlovely Lightningheart Discography