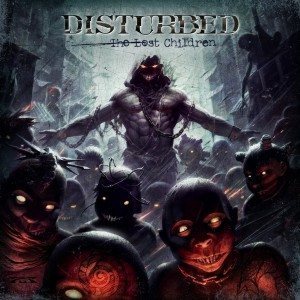 The Lost Children
Reviews : 0
Comments : 0
Total votes : 0
Rating : -
Have : 0
Want : 0
Added by

dImmUholic
Last edited by

SludgeLeader
The Lost Children Information
| | Title | Length | Rating | Votes |
| --- | --- | --- | --- | --- |
| 1. | Hell | 4:15 | - | 0 |
| 2. | A Welcome Burden | 3:31 | - | 0 |
| 3. | This Moment | 3:05 | - | 0 |
| 4. | Old Friend | 3:34 | - | 0 |
| 5. | Monster | 4:04 | - | 0 |
| 6. | Run | 3:13 | - | 0 |
| 7. | Leave It Alone | 4:07 | - | 0 |
| 8. | Two Worlds | 3:33 | - | 0 |
| 9. | God of the Mind | 3:05 | - | 0 |
| 10. | Sickened | 4:00 | - | 0 |
| 11. | Mine | 5:04 | - | 0 |
| 12. | Parasite | 3:25 | - | 0 |
| 13. | Dehumanized | 3:32 | - | 0 |
| 14. | 3 | 4:02 | - | 0 |
| 15. | Midlife Crisis (Faith No More cover) | 4:04 | 75 | 1 |
| 16. | Living After Midnight (Judas Priest cover) | 4:25 | - | 0 |
David Draiman

:

Lead Vocals

Dan Donegan

:

Guitar, Electronics

John Moyer

:

Bass (tracks 1, 3-8, 10-12, 14-16), Backing Vocals

Mike Wengren

:

Drums, Percussions

Steve Kmak

:

Bass (tracks 2, 9, 13)
Production staff / artist
Dan Donegan

:

Producer (tracks 4, 6, 7, 11, 12, 14-16)

Disturbed

:

Producer (tracks 4, 6, 7, 11, 12, 14-16)

Johnny K

:

Producer (tracks 1-3, 5, 8-10, 13), Mixing (track 16)

Ted Jensen

:

Mastering

Ben Grosse

:

Mixing (tracks 1, 3, 5, 8, 10, 13)

Neal Avron

:

Mixing (tracks 2, 4, 6, 7, 9, 11, 12, 14, 15)

Raymond Swanland

:

Art Illustration

Donny Phillips

:

Design

Frank Maddocks

:

Creative Director

Norman Wonderly

:

Creative Director

Travis Shinn

:

Photography

David Draiman

:

Co-producer (tracks 4, 6, 7, 11, 12, 14-16)

Mike Wengren

:

Co-producer (tracks 4, 6, 7, 11, 12, 14-16)

Nick Haussling

:

A&R
Additional notes
Compilation album of previously unreleased B-sides and cover tracks.

B-sides:
Track 1, 5, 8 and 10 of the "Ten Thousand Fists" album.
Track 2 and 9 of the "The Sickness" album.
Track 4, 7, 11 and 14 of the "Asylum" album.
Track 6 and 12 of the "Indestructible" album.
Track 13 of the "Believe" album

Track 3 taken from the soundtrack album "Transformers".
Track 15 taken from the compilation album "Covered, A Revolution In Sound".
Track 16 taken from the compilation album "A Tribute To Judas Priest: British Steel Vol. 1".