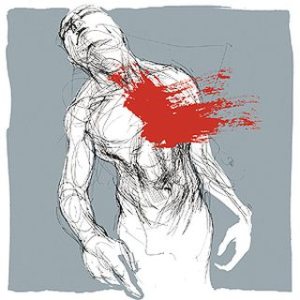 Deeper the Wound
Reviews : 0
Comments : 0
Total votes : 0
Rating : -
Have : 0
Want : 0
Added by

SludgeLeader
Deeper the Wound Information
| | Title | Length | Rating | Votes |
| --- | --- | --- | --- | --- |
| 1. | Converge - Thaw | 4:19 | - | 0 |
| 2. | Converge - Clean (Depeche Mode cover) | 6:07 | - | 0 |
| 3. | Converge - Conduit (Live) | 3:51 | - | 0 |
| 4. | Converge - Shallow Breathing (Live) | 0:57 | - | 0 |
| 5. | Converge - Locust Reign (Live) | 1:36 | - | 0 |
| 6. | Hellchild - I | 4:24 | - | 0 |
| 7. | Hellchild - Insurrection of the Living Damned (Bulldozer cover) | 6:39 | - | 0 |
| 8. | Hellchild - In This Freezing Night (Live) | 4:21 | - | 0 |
| 9. | Hellchild - Without Any Answer (Live) | 3:09 | - | 0 |
Hellchild

Tsukasa Harakawa

:

Vocals

Eiichiro Suzuki

:

Guitars

Yasuo Satoh

:

Bass

Junichi Harashima

:

Drums
Production staff / artist
Jacob Bannon

:

Art Direction, Design, Producer

Kurt Ballou

:

Engineering, Producer

Andrew Schneider

:

Producer

Derek Hess

:

Artwork, Cover Art

Florian Bertmer

:

Artwork

Billy Anderson

:

Producer
Additional notes
Released on CD and picture vinyl by Deathwish Inc..
Released on vinyl by Bastardized Recordings, includes a poster.

Vinyl is limited to:
- 1800 copies on clear grey with red splatter vinyl
- 1000 copies on picture vinyl
- 500 copies on black vinyl
- 200 copies on blue vinyl
- 10 test pressings

Converge:
Tracks 1 and 2 recorded at Godcity studios, Norwood MA.
Mixed at Godcity studios, Norwood MA and New Alliance studios, Boston MA.
Tracks 3 to 5 recorded live at Cold Rice, July 2000.

Hellchild:
Tracks 6 and 7 recorded at Sharkbite Studios, Oakland CA.
Tracks 8 and 9 recorded live at Shelter, Shimokitazawa, Tokyo, February 3rd, 2000.