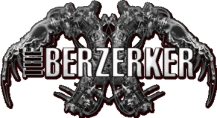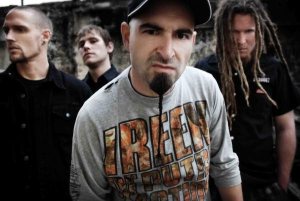 The Berzerker
Luke Kenny

:

Vocals

(1995-2010)

Ed Lacey

:

Guitars, Bass

(1999-?)
Matthew Racovalis

:

Drums

David Gray

:

Drums

Gary Thomas

:

Drums

Patrick Beaudoin

:

Guitars

Matt Wilcock

:

Guitars

Adrian Naudi

:

Guitars

Chris Valagao

:

Unknown

Sam Bean

:

Bass, Guitars, Vocals

(1999-?)

Jason V.

:

Guitars, Bass

(1999-?)

Toby

:

Additional Vocals

(1999)
Releases : 13 Total votes : 0 Reviews : 0
Added by

SludgeLeader
The Berzerker Discography
Additional notes
Former guitarist Matt Wilcock left the band so that he could emigrate from Australia and move to the UK in search of a more established metal scene. Not long after arriving in the UK, he was announced as Akercocke's replacement for the recently departed Paul Scanlan.

Sam is also now based in the UK.

The Berzerker was originally the project of Luke Kenny alone, where he played as a DJ of extreme electronic genres such as gabber; however, he was always a large fan of death metal and grindcore. The idea later arose to him to change The Berzerker into a band that was a combination of gabber and death/grind. The Berzerker gained its record deal after impressing Earache so much with a number of remixes of bands such as Morbid Angel which the label had asked Luke Kenny to do that they offered him a two-album deal.

Rumours abound about whether or not The Drummer held or broke the Guinness World Record for being the fastest drummer, but this was pure fabrication on the part of internet users. Not only was there no proof of him reaching the alleged speeds (19 bps per hand), but even if he had done them, without an adjudicator the record wouldn't have stood anyway.